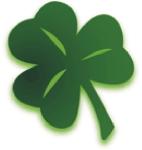 Albany, N.Y.
- The 62
nd
Annual Albany St. Patrick's Day Parade steps off at 2 p.m. on Saturday, March 17. The new parade route begins at Quail Street and Central Avenue, travels east onto Washington Avenue and continues on State Street to Pearl Street. Leading the line of march are Co-Grand Marshals Bruce Hidley and Eleanor Burns of the Watervliet Ancient Order of Hibernians (AOH) and Ladies Ancient Order of Hibernians (LAOH) respectively. They were selected for of their dedication, service and leadership of the AOH and LAOH. The day begins with a 9 a.m. Mass at Blessed Sacrament Church on Central Avenue. "We invite families to join us for this celebration in honor of Ireland's Patron St. Patrick," said Parade Chairman Maggie McNally of Albany. This year's parade falls on St. Patrick's Feast Day that is also the anniversary of his death in the 5
th
century. "Over the course of thousands of years, the Irish have observed this day as a religious observance. " Ms. McNally said. "In Albany, the Irish began contributing very early on with Governor Thomas Dongan (an Irishman) granting a charter recognizing Albany as a city in 1686. And, the first record of an Irishman in Beverwyck (now Albany) was John Anderson of Dublin in 1645. So, the roots run deep," Ms. McNally said. Among the bands featured in the parade are the Schenectady Pipe Band, Albany Falcons Marching Band, Sons and Daughters of Erin Pipe Band, Scotia-Glenville Pipe Band, City of Albany Pipe Band, and the Shaker High School Marching Band. The parade will stop briefly at Holy Family Church (formerly St. Patrick's on Central Avenue) for the greeting of Bishop Howard J. Hubbard of the Roman Catholic Diocese of Albany and at the reviewing stand on the corner of State and  Lodge streets.  The 62
nd
annual Albany parade, which features a contest for the best float, is sponsored by the United Irish Societies of the Capital District (listed in the line of march, below) and the City of Albany.
Line of March
Watervliet (AOH) & Ladies Ancient Order of Hibernians (LAOH)
,
Albany LAOH, North Albany Limericks, Menands St. Patrick's Club, Albany AOH, Capital District Celtic Cultural Association, South End Irish and Colonie Irish.
For the complete line of march and more information, visit http://www.albanystpatricksdayparade.com/.
About the Grand Marshals
Bruce Hidley
is a long-time, active member of the William F. Fennelly Division #1 AOH of Watervliet. He has been named Co-Hibernian of the year and served as recording secretary and treasurer of that group. He also has served on the Albany County Board of the AOH as marshal, sentinel and vice president. He is the current Albany County Chairman of the AOH Standing Committee. He is the City Clerk of Watervliet.
Eleanor Burns
has been a member of the Watervliet LAOH Division #3 for more than 25 years. He has served as president, vice president, secretary, Irish historian, mistress at arms and chair of the Catholic action committee within that division.  She works at and contributes to all LAOH fundraisers and crochets green berets for her division to wear at parades. She is a business administrator at Rensselaer Polytechnic Institute. ###
For more information, contact:
Maggie McNally, Chairperson Cell: 
518-209-2464
Email:
maggiemmcnally@aol.com
Web:
http://www.albanystpatrickdayparade.com/