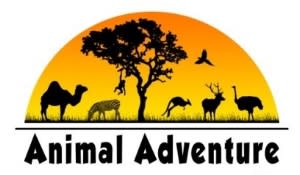 AAP Picked as Best NYS Attraction in I LOVE NEW YORK's Annual Contest
Harpursville, N.Y. – April 4, 2018 – Mark another W in the books for Animal Adventure Park! AAP, home to world-famous giraffes April, Oliver and Tajiri, has been declared the winner of I LOVE NEW YORK's bracket of New York State attractions.
Animal Adventure Park acquired tens of thousands of votes and came out on top in four successful rounds of the contest, which began with 16 New York State attractions. On its way to victory, the park beat out stiff competition including The Great New York State Fair, the Buffalo Zoo and the contest's runner-up, Sagamore Resort.
"We are tremendously humbled by winning this bracket, especially knowing that we were matched up against some of New York State's most coveted and visited destinations," Jordan Patch, owner of Animal Adventure Park, said. "Animal Adventure Park is constantly improving and expanding in order to enhance the guest experience, and we're fortunate to have a wonderful, loyal fan base that rallied behind us to help us secure this incredible achievement."
Animal Adventure has been a beloved Broome County staple since it opened in 2013, but it launched to international fame in 2017 when viewers around the world watched via the park's LIVE Giraffe Cam as April gave birth to her calf, Tajiri. This viral sensation brought 200,000 visitors to Animal Adventure Park during its 2017 season. Last year, Animal Adventure Park received a Tourism Excellence Award from the New York State Tourism Industry Association.
This was the contest's third year running. Animal Adventure Park now joins the ranks of Central Park, the 2016 winner, and Boldt Castle, which won the bracket in 2017.
About Animal Adventure Park:
Animal Adventure is an interactive, educational animal park located in the hills of Harpursville, NY, which is 15 minutes outside of Binghamton, NY. The park's mission is to communicate an appreciation for living things through the use of the human senses and to educate guests about the lives of its animal ambassadors.
 
Animal Adventure is federally licensed by the USDA; ensuring that the same standards of care met by of zoos and aquariums in the United States. The park is staffed by zoologists, animal behaviorist, biologists, educators and general caretakers.
###
Media Contact: Stephen Donnelly, Dynamic Innovation Group, (719) 337-8238 or stephen@dynamicinnovation.net