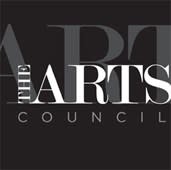 The ARTS Council of the Southern Finger Lakes is pleased to announce the 2020 Emergency Arts Relief Grant Program.
Emergency Arts Relief Grants provide financial support to creative individuals and community groups who have experienced lost income from the postponement and/or cancellation of specific, scheduled opportunities or programs due to the outbreak of COVID-19. 
This grant program is generously funded and supported by the Community Foundation of Elmira-Corning and the Finger Lakes.
Applicant Eligibility    
Individuals and community groups located in Chemung, Schuyler, and Steuben counties may apply.
Individuals must be 18 years or older. Community groups do not need non-profit status.   
Project Eligibility    
The following is an example of postponed and/or cancelled opportunities or programs eligible to be funded by this grant:
Workshops, commissions, readings, performances, concerts, exhibitions
This is not an exhaustive list and is purposely left flexible, however, the lost income must be from a previously scheduled arts and/or cultural related activity. Opportunities or programs could have occurred anywhere.  
Activities whose sole purpose is fundraising, scholarships, fellowships, awards, or activities that have already received funding from The ARTS Council and/or Community Foundation cannot be supported by Emergency Arts Relief Grant funding.
Grant Amount & Finding Eligibility
Grants for up to $250 per lost income opportunity or program are available. Granted funds can be used at the applicant's discretion to best serve their financial needs.
Grant Guidelines
Complete details regarding eligibility, criteria, and submission requirements are found in the grant guidelines.
Application Process
There is no application deadline. Applications are reviewed by The ARTS Council staff on a rolling basis based on the availability of limited funds.
The application consists of the following components:
Applicant Information
Opportunity or Project Information
Applications must be submitted online. Proof of postponement and/or cancellation must be included in order for your application to be eligible. 
Multiple applications are allowed.
Start your application here.
Please contact Chris Walters, The ARTS Council's Grants Manager & Gallery Curator at chris@eARTS.org or 607-962-1332 x 205 for questions or assistance.
All applicants are encouraged to discuss their applications and projects with the Grants Manager before making their submissions.
The Emergency Arts Relief Grant Program is generously funded and supported by the Community Foundation of Elmira-Corning and the Finger Lakes.