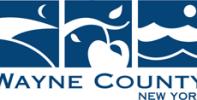 Month-long harvest celebration combines family fun and discovery of New York State's largest apple-growing county
Wayne County, N.Y.
 - This October marks Wayne County's 16th annual Apple Tasting Tour. Families and apple lovers alike are invited to come spend time outdoors this fall, enjoying the crisp autumn air, taking in the colors of the season, picking their favorite apples and discovering all the different orchards and apple-related businesses that make up this vibrant agricultural region. The "Apple Tasting Tour Challenge" runs through October with 15 participating farms and farm markets. During the "Tasting Weekend," October 11-14, visitors can learn about the many varieties of apples and taste test to find their favorites. Each of the 15 tour stops will celebrate apples and the harvest season in their own unique way. Two of the 15 are new stops on the 2013 tour - they are new Wayne County businesses. Apple Country Spirits in Williamson is a new distillery on a fourth-generation family farm making vodka using apples from their orchard. Those over 21 may sample the distillery's first product, Tree Vodka, during the tasting weekend. Kitchen's Country Market in North Rose is back in the Kitchen family after over 20 years. The market includes fresh produce, dairy and convenience products as well as a full deli with soups and salads, baked goods and other treats. Apple tasters can enjoy a stop for coffee and hot chocolate, and lunch, and plenty of apples at the market during October. For the Tasting Weekend, Kitchen's Country Market will have wine and beer tastings, and live music. While visiting any of the 15 participating farms and farm markets, people can get their "tour cards" stamped to enter to win one of four Gift Baskets. Cards are available at all the tour locations, online or by calling Wayne County Tourism at 800-527-6510. Apple lovers can get involved before Tour actually begins. By liking the  
Apple Tasting Tour page
on Facebook, fans can keep up with the latest news about upcoming Tour events, get apple trivia and fun facts, and sign up to win a weekly drawing for a $20 gift certificate to one of the Tour's participating businesses. Winners will be notified by email and announced on Facebook each week of September and have the option to pick up their gift certificate at the
Wayne County Tourism
Office in Lyons or have it mailed to them. The Facebook sweepstakes runs throughout September. The 15 Apple Tasting Tour participating businesses are:
Apple Country Spirits, 3274 Eddy Road, Williamson
Apple Shed, 3391 Maple Ridge Road, Newark
Brownell's Farm Market, 5247 East Lake Rd. Williamson
Burnaps Farm Market & Garden Café, 7277 Maple Avenue, Sodus
Grandview Farm, 1040 Canandaigua Road, Macedon
Heluva Good Cheese Country Store, 6152 Barclay Road, Sodus
Kitchen's Country Market, 10006 Ridge Road, North Rose
Lagoner's Farm Market, 6895 Lake Avenue, Williamson
Long Acre Farms & JD Wine Cellars, 1342 Eddy Road, Macedon
Mason Farms and Farm Market, 3135 Ridge Road West, Williamson
Mills Fruit Farm, 10979 Ridge Road, Wolcott
Morgan's Farm Market, 3821 Cory Corners Road, Marion
Orbaker's Fruit Farm Inc., 3451 Lake Road, Williamson
Thorpe Vineyard, 8150 Chimney Heights Boulevard, Wolcott
Young Sommer Winery, 4287 Jersey Road, Williamson
Once on the Tour, visitors can get
information and directions to each site
via the Tour's mobile locator. The mobile locator is part of the Tour's website,
http://r20.rs6.net/tn.jsp?f=001MvYUR6dutikppeqTmK3T5O6jR1j4ImtXMF9iknLum5o_bAD89j3H0yMHUVmclLjzddtOvONgijUYcDBG0YKVGcQu2zAMDHyJhjGvVLFJpe12ZjUoaGvRcubwp_-mJXZYqJs7U9Zk2oY5Wa1Ezzp6VX9rXUrF1JydHQDXYiaCHc8fmkvMphU8KQ==&c=kdKjFEFYvx49z3x9yrdeT0_GSnRY8iE9g8MGgRAaL7jLksy7nkzyBg==&ch=PLJJmFm-8UdZ33wwW3VAwTYhpb_Ox_G2txMyO6fSPjOw6SFge08CCQ==
. For more information on the Apple Tasting Tour, visit the
official website
, like the
Tour's Facebook page
 or call the Wayne County Tourism at 800-527-6510. High definition clips of the Tour from 2011 can be viewed at
https://vimeo.com/30296959
. Please contact Wayne County Tourism or Break the Ice Media at 585-394-0787 regarding usage.
###
Media Contact:
Nicole Mahoney 585-451-0050