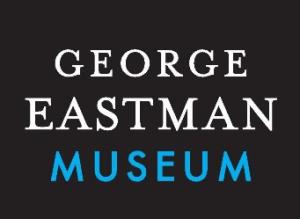 Thousands of bulbs continue George Eastman's tradition
Rochester, N.Y., February 3, 2023—The George Eastman Museum will bring an early dose of spring to Rochester this February with its annual Dutch Connection floral show. The display will open to the public on February 10 and will remain on view for two weeks. The annual show is a welcome treat in the midst of winter, with thousands of tulips, hyacinths, daffodils, amaryllis, and spring annuals in various vibrant shades filling areas of George Eastman's historic mansion. Tropical orchids courtesy of the Genesee Region Orchid Society will also be on display throughout the mansion. Dutch Connection will be on view through February 26.
Visitors are encouraged to purchase general admission tickets in advance at eastman.org/tickets. Museum members and others receiving free museum admission (SNAP/EBT cardholders and active-duty military and their families) do not need to purchase tickets in advance. 
The museum is also offering online experiences to offer broader access to Dutch Connection for those who are unable to physically visit the museum. A virtual 360-degree tour of the show, an audio introduction, and downloadable activities for kids to try at home are accessible via the museum's website. 
Dutch Connection Bulb Sale - A variety of tulips, hyacinths, daffodils, and more are available for sale.
Just for Kids Bulb Kit - The museum is not offering an onsite planting activity for kids this year; however, free Just for Kids Bulb Kits are available to take home. 
During his residency between 1905 and 1932, George Eastman ordered tens of thousands of bulbs from Holland every year. The orders were mostly for tulips, narcissus, and hyacinths for indoor forcing, and tulips for outside beds. Eastman's annual bulb orders were inspired by a trip he had made to Holland in 1895. He was impressed by the flower fields he saw while bicycling through the countryside. The present-day display is inspired by Eastman's original orders placed with Dutch bulb companies. The cultivation process began last July, with more than 14,000 bulbs growing since October.
SPECIAL PROGRAMS
IN-PERSON - Dutch Connection Coffee Talks
Saturday, February 18, 9 a.m.
Sunday, February 19, 10 a.m.
Saturday, February 25, 9 a.m.
Multipurpose Hall
Get a behind-the-scenes look at the making of Dutch Connection at this comprehensive discussion with Landscape Manager Dan Bellavia. Learn about what it takes to produce a large-scale floral display. The talk includes the origin story, as well as details about the design, plant varieties, ordering, growing, timing, and mechanics. The talk is included with museum admission and free for museum members. 
General museum admission: $20 adults; $18 seniors (65+); $7 students (with ID) and ages 5–17; and FREE for ages 4 and under. Admission to the Eastman Museum is FREE for SNAP/EBT cardholders and their families, and for active-duty military personnel and their families. Advanced tickets are encouraged and can be purchased at eastman.org/tickets.
Note: The mansion will be closed February 6 - 9 in preparation for the flower show. The museum's galleries will be open.
Dutch Connection is generously supported by Gerald and Karen Kral. In-kind support provided by Monroe County Parks Department and Pike's Greenhouses, Avon, NY.
About the George Eastman Museum
Founded in 1947, the George Eastman Museum is the world's oldest photography museum and one of the largest film archives in the United States, located on the historic Rochester estate of entrepreneur and philanthropist George Eastman, the pioneer of popular photography. Its holdings comprise more than 400,000 photographs, 28,000 motion picture films and three million archival objects related to cinema, the world's preeminent collection of photographic and cinematographic technology, one of the leading libraries of books related to photography and cinema, and extensive holdings of documents and other objects related to George Eastman. As a research and teaching institution, the Eastman Museum has an active book publishing program, and its L. Jeffrey Selznick School of Film Preservation's graduate program (in collaboration with the University of Rochester) makes critical contributions to film preservation. For more information, visit eastman.org.
# # #
Promotional Images for Dutch Connection are available to download: https://eastmanmuseum.box.com/v/dutchconnection.
Media contact: Eliza Kozlowski
(585) 327-4860