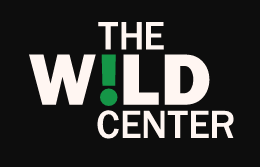 Monday Morning Beginning Artists Series
Tupper Lake, N.Y. – Join The Wild Center again this summer to awaken your artistic talents in celebration of art and nature in the Adirondacks.  Monday mornings, from July 10th until August 28th, come explore the natural world through art with experienced Adirondack artists.  Each three-hour class is a good way to expand your art skills, have fun and learn new art techniques in areas such as watercolor, pastels and mixed media. We hope you'll be inspired to explore your artistic side and gain new insights into the natural world in the process by joining us for Art in the Park. Every Monday will have a different art focus and offer new skills to enhance your artistic knowledge so sign up for one or more. 
Ages 15 and up are welcome for each class. Classes are from 10am until 1pm. Space is limited so please register soon http://www.wildcenter.org/visit/plan-a-visit/events/ or 518 359 7800. Museum admission is not included. Basic materials are included. Cost:  $30 members/$40 non-members.
 
2017 Artist Lineup
Date: Monday, July 10th
Title: Monotype with Gelli Prints
Guest Artist: Carol Marie Vossler
In this workshop participants will learn how to make monotype prints pulled from a substrate called Gelli plates. The process is fun and immediate, cleaning the plate is quick and easy.   Participants will learn how to use a variety of textures, color overlays, organic material and stencils, creating one of a kind works of art.  Time will be taken to explain compositional choices and pattern designs!
 
Date: Monday, July 17th
Title: Nature Printing on Silk
Guest Artist: Cris Winters
Using textile paints, we will print on fabric and paper with freshly-collected plants and other materials. After some practice prints, a silk scarf will be provided for printing and a final treatment with silk dye will result in a beautiful and useable piece of art. 

Date: Monday, July 24th 
Title: Working with Pastels
Guest Artist: Diane Leifeit
Plan on getting a little dusty in this short primer on pastel painting in the outdoors. Though participants will not be leaving the classroom they will be working from what can be seen right outside the classroom window. Diane Leifheit will provide a bit of the history of pastel and plein air and how to get outside with a limited palette to capture the Adirondack landscape. Diane will work with each participant to explore the variety of strokes to achieve rich saturation and textures in their work. If the weather is truly not cooperating there will be a variety of sample landscapes to work from. Participants will take away a small landscape and a head full of possibilities for working with pastels outdoors. 

Dates: Monday, July 31st
Title:  Learn about Plein Air Painting
Guest Artist: Sandra Hildreth
There's not much that compares to the enjoyment one can feel when setting up to sketch or paint outdoors - where you get to explore a place with your eyes and with a paint brush. Because you are also there, feeling the breeze, smelling the smells, hearing the birds, and experiencing the nature around you. And you end up with a souvenir of your time spent!  This class will involve some demonstration and practice in choosing subject matter, how to select an interesting composition, and what to avoid. We will initially work inside the museum classroom, and then hopefully move outdoors. Various sketching and painting materials will be available.
 
Dates: Monday, August 7th  
Title:  Fun and Easy Watercolor Techniques
Guest Artist: Catharine Moore
Join watercolorist Catharine Moore to have fun learning simple, easy, and fun watercolor techniques. Bring these together to create your own unique watercolor painting, inspired by the beauty and forms of nature.
 
Dates: Monday, August 14th
Title: Depiction of the Natural World in Watercolor
Guest Artist: Peter Seward
We will use the natural setting of the grounds of the Wild Center for observation and sketching, and then move indoors to continue with watercolor painting. Our subject matter will be trees, with the objective of learning the individual characteristics of different tree species through the medium of paint.
 
Dates: Monday, August 21st
Title: Introduction to Acrylic Painting
Guest Artist: Georgeanne Gaffney
Working from photographs, learn how to see color and form, as well as how to mix, apply, and layer paints to translate the image into a finished work of art.
 
Date: Monday, August 28th    
Title: Seeing as a Creative Act
Guest Artist: Tim Fortune
This class focuses on art appreciation and improving latent creativity. Rather than focusing on creating a finished piece of art, participants will focus on ways of seeing and processing art. A sketchbook will be provided.
 
Space is limited so please register soon http://www.wildcenter.org/visit/plan-a-visit/events/ or 518 359 7800.
 
The Wild Center is open daily from 10 a.m. until 6 p.m. between Memorial Day and Labor Day.  For more information, visit www.wildcenter.org.
 
# # #
Contact: Tracey A. Legat, tlegat@wildcenter.org