New Paltz, NY -
The Student Art Alliance at the State University of New York at New Paltz welcomes the public to its Open Studios event from 6-8 p.m. on Friday, Oct. 23.  Studio locations are in the Fine Arts Building - metals, ceramics, printmaking; Smiley Arts Building - drawing, painting, digital; and Old Library - photography, digital, graphic design.   On view will be challenging and thought-provoking work by both bachelor of arts and master of fine arts candidates in their studios - as finished projects and works in progress. A number of the student projects are steeped in tradition while others cross disciplinary boundaries.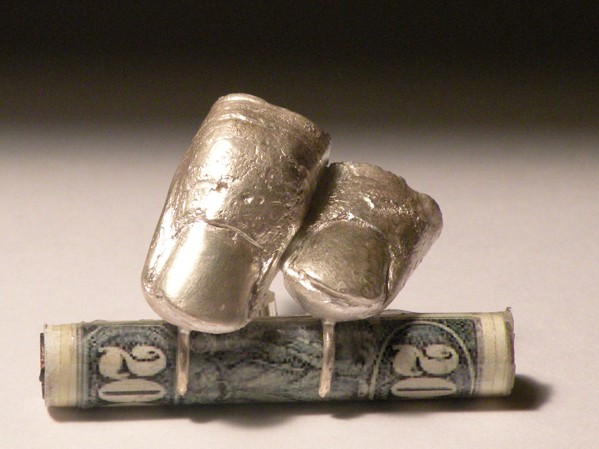 Last year, the Master of Fine Arts Program in Metal/Jewelry at New Paltz was ranked #1 in the nation in the 2009 U.S. News & World Report list of America's best graduate schools. The Metal/Jewelry graduate program ranked first in the nation in the Fine Arts category. In addition, New Paltz's Master of Fine Arts Program overall was named among the 100 best in America, according to U.S. News. Please visit
www.newpaltz.edu/map
for building locations. This event is free and open to the public. Refreshments will be provided.  Selected work will be for sale. This event, which coincides with the University's Open House Weekend, is sponsored by the Student Art Alliance, a funded member of the Student Association. Open Studios provides a preview of what's to come in December and April when, after completing their rigorous studies, graduating students are required to write a dissertation and present their thesis projects in The Samuel Dorsky Museum of Art, located on campus, Dec. 4-15, 2009, and April 30-May 25, 2010.
- 30 - 
The State University of New York at New Paltz was named "Hottest Small State School" in the 2008 Kaplan/Newsweek How To Get Into College Guide, which identifies America's 25 Hottest Schools. The guide features schools that all offer top academic programs and are making their mark in the competitive world of higher education.
New Paltz is a highly selective college of about 8,000 undergraduate and graduate students located in the Mid-Hudson Valley between New York City and Albany. Degrees are offered in the liberal arts and sciences, which serve as a core for professional programs in the fine and performing arts, education, business and engineering.
Contact:
Eric Gullickson (845) 257-3245