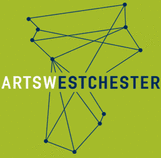 ArtsWestchester now accepting applications from small/grassroots arts organizations, individual artists; public workshops will help applicants with grant writing process
Grant Deadline is September 14, 2012
White Plains, N.Y.
- ArtsWestchester is now accepting applications from non-profit arts organizations and individual artists in Westchester who are seeking 2012 Arts Alive Grants. These grants are designed to help small, grassroots Westchester-based organizations and artists to present programs and exhibitions that are accessible to a wide community audience. The deadline for submissions is September 14, 2012.  For more information, including a downloadable application and guidelines, visit  www.artsw.org/artsalive or contact Eric Siegel at 914-428-4220 x324 or esiegel@artswestchester.org. Arts Alive grants are made possible with funds from the Decentralization program, a re-grant program of the New York State Council on the Arts (NYSCA) with the support of Governor Andrew Cuomo and the New York State Legislature and administered by ArtsWestchester.  Examples of past Arts Alive grantees have included: art workshops for underserved communities throughout Westchester, an artist lead community project creating site specific ceramic planters, affordable performances of classic opera, a theatre troupes travelling performances of Shakespeare, and ethnic festivals at Kenisco Dam.    In an effort to encourage as many groups and artists to apply, ArtsWestchester has organized a number of application workshops in communities across Westchester. If local artists or art-based cultural organizations would like to apply for these grants, they are encouraged to attend one of ArtsWestchester's grant writing workshops (a schedule can be found below). "In this challenging economy, our local arts organizations need support more than ever," notes ArtsWestchester CEO Janet Langsam. "'Arts Alive' is a fitting name for this grant category, as these grants can often make it possible for a program to be presented." Last year, ArtsWestchester awarded approximately $40,000 in grants, and received 62 applications overall. An independent panel comprised of artists, as well as business, civic, and cultural leaders, review the applications and make award recommendations to ArtsWestchester's Board of Trustees.  Grants are then awarded in two categories:
The Arts Alive Project Grants provide financial support and technical assistance for projects. Priority is given to emerging arts organizations and art projects that express the culture of Westchester's many ethnic groups or make cultural programs accessible to those who are under-served. Previous Project Grant recipients include Attie-Tude Dance Company's inaugural performance of Plantando Banderas (Planting Flags) and Cafe a la Siete, programs highlighting the music, literature and art of Latin America, presented by Greenburgh Library.
Arts Alive Artist Grants provide direct support to artists in the creation of an original, new work that incorporates the community as context. Previous Artist Grants have resulted in the creation of landscape paintings of Westchester, a sculpture of a resident jazz musician, and musical performances celebrating the lives of past musicians. The variety of projects that receive Arts Alive Grants each year illustrates Westchester's artistic and cultural diversity.
Application and guideline workshops are hosted by ArtsWestchester at The Arts Exchange - ArtsWestchester's headquarters at 31 Mamaroneck Avenue in the heart of downtown White Plains - and at various locations throughout Westchester County. One-on-one technical assistance is also available by appointment. To set up an appointment, contact Eric Siegel at 914-428-4220 x324 or esiegel@artswestchester.org.  Workshops will be held on:
Tuesday, July 10 at 12 noon at Hudson River Museum, 511 Warburton Avenue, Yonkers
Wednesday, July 25 at 6 pmat the Mother Irene Gill Memorial Library, College of New Rochelle, 29 Castle Place, New Rochelle. Hosted by Castle Gallery and New Rochelle Council on the Arts.
Wednesday, August 8 at 5 pm at Ossining Arts Council, 117 Main Street, Ossining
Wednesday, August 15 at 6 pm at the Mount Vernon Library, 28 South First Avenue, Mount Vernon
August 29 at 5:30 pm at ArtsWestchester, 31 Mamaroneck Avenue, 9th Floor, White Plains
To download an application and guidelines or to RSVP for one of the workshops, visit www.artsw.org/artsalive. For more information, contact Eric Siegel at esiegel@artswestchester.org.
###
For images, please click here:
http://www.flickr.com/photos/artswestchester/sets/72157629160592467/detail/
(To download an image, click on the photo to expand it, right click on the full-screen photo to determine the size you need, and then download the photo to your computer.)
About ArtsWestchester
ArtsWestchester is your connection to the arts. Founded in 1965, it is the largest, private, not-for-profit arts council in New York State; its mission is to provide leadership, vision, and support, to ensure the availability, accessibility, and diversity of the arts.  ArtsWestchester provides programs and services that enrich Westchester: our grants help fund concerts, exhibitions and plays; we bring artists into schools and community centers, and build audiences through our marketing initiatives. In 1998, ArtsWestchester purchased the nine-story neo-classical bank building at 31 Mamaroneck Avenue which has since been transformed into the Arts Exchange, a multi-use resource for artists, cultural organizations, and the community.
Contact
: Mary Alice Franklin (914) 428-4220 x318
mafranklin@artswestchester.org