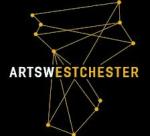 Activities, fun workshops and two exhibitions
White Plains, N.Y. - ArtsWestchester invites families and children of all ages to participate in Family ArtsBash, an affordable day of creative fun with a focus this year on science and technology. In addition to the day's activities and workshops, families are invited to preview the exhibition, STEAM. Much more than a visual arts experience, STEAM demonstrates the common ground shared by artists and scientists through innovative works of art that honor the academic STEM subjects of science, technology, engineering and mathematics. Workshops will be offered in model making, animation, print making and the use of computer software to convert everyday objects into musical instruments. Family ArtsBash takes place on Saturday, May 17 from 12-5pm, at 31 Mamaroneck Avenue, White Plains. A donation of $3 per person is suggested, which includes participation in all activities. For more information, visit: artsw.org/familyartsbash.
Children will love investigating and creating during this day filled with music they orchestrate, figures they animate, and models they visualize and produce on their own. This year's Family ArtsBash activities include animating Lego ® figures into a final film that will be posted to YouTube, a model-making workshop in which a full-scale diorama will be made, and the use of a MakeyMakey device that converts ordinary objects into musical instruments through a computer controller and strategically placed wires.
ArtsWestchester is also pleased to announce the contribution of The Rye Arts Center, which will add two innovative workshops to this year's schedule. Scratch programming, led by Adam Raymonda, will allow participants to create music, animation and interactive stories through simple coding in a software-based program. Meanwhile, C.A. MacFinn will demonstrate how 3D Digital Animation is the backbone of movies, games and mobile entertainment, through the use of the digital renderer known as Blender. After seeing how graphics and models are produced, students will have an opportunity to create their own.
In addition to the many activities and workshops being offered, families are encouraged to explore ArtsWestchester's Peckham and Shenkman Galleries to experience the thought-provoking exhibition, STEAM: STEM + ARTS. The show, which is highly interactive, will give children and their families a chance to literally "experience" the merging of arts, technology and science. From an installation in the gallery's bank vault that changes color and line according to the movement of participants to a bicycle-operated installation, STEAM features the work of 31 contemporary artists who have created original, engaging, and visually striking artwork in dialogue with STEM. Each piece in the exhibition, which has been curated by Patricia Miranda, focuses on the innovation that occurs when the arts, technology and sciences intersect and inspire one another. A perfect culminating activity, children and adults will be inspired by the interactive nature of the exhibition and seeing how artists "put it all together."
The exhibition includes artist Claudia Jacques' Mixing Realities, an enclosure of mirrors that allows visitors to hide themselves within and interact with the images taken by its internal camera. While interacting with images from past users, the visitor leaves a virtual imprint of themselves to be used by future visitors. The awareness of real and virtual imagery results in a kind of "cyberperception." Also sure to engage all family members is the work of Chris Kaczmarek, who has transformed the gallery stairs into a musical instrument. By walking on the steps participants are, at once, inventors and observers who create sounds ranging from synthetic noises and piano tones, to selections of dialogue from a classic film. Even text language is grist for the artists' mill in Lise Prown and Curt Belshe's A New Dialect. By holding pre-printed cards with QR codes up to an iPad, users will activate imagery that uses the language of signage and "text talk" in an encased world of 3D printed action figures.
In addition to the technology centered focus of this year's Family ArtsBash, annual favorites will still be featured. Puzzlemania will enable children to win prizes throughout the afternoon, by touring the resident artist studios throughout ArtsWestchester's nine-floor building, collecting pieces in each that complete a puzzle when put together. During the process, they'll meet the artists and see work in progress as painters, sculptors and fashion designers create and showcase their work. Face-painting, crepe-making with a French sing-along, a "Happy" workshop and a fashion show will all be available at the organization's historic landmark building in downtown White Plains. (Please see below for a complete list of workshops and participating studio artists.)
Because exploration is such a large part of any creative process, ArtsWestchester also invites Family ArtsBash participants to visit Gallery9 on the ninth floor, where The Katonah Museum Artists' Association (KMAA) is pleased to present UNABASHEDLY. Juried by Bartholomew Bland, Director of Curatorial Affairs, Hudson River Museum, UNABASHEDLY celebrates the spontaneity that is central to an artist's vision, and depicts a diverse interpretation of freewheeling creativity.
And for a cool break at any time during the afternoon, guests can stop at Longford's Ice Cream stand, where they can talk about their artistic experiences over a cool, creamy dessert. It's the perfect way to top of a day of family fun.
Family ArtsBash is sponsored by Entergy, First Niagara, United Airlines, Westchester Family, the Westchester County Business Journal, Inspiria Media, Joseph Richard Florals, Longford's Ice Cream, Bullseye Glass and Whole Foods Market.
STEAM, the exhibition, is sponsored by Regeneron Pharmaceuticals, Tompkins Financial Advisors, Entergy, SUNY Westchester Community College, Con Edison, and the Liman Foundation, and is presented in partnership with Westchester Community College Center for the Digital Arts, Peekskill Extension.
Family ArtsBash
When: Saturday, May 17, 12-5pm
Price: A donation of $3 per person is suggested
For information, visit:
www.artsw.org/familyartsbash
To view images from last year's Family ArtsBash Event, visit:
https://www.flickr.com/photos/artswestchester/sets/72157644168751230/

For Information about Family ArtsBash or ArtsBash, contact:
LisaMarie DeSanto, Media Relations Manager
LDeSanto@artswestchester.org, (914) 428-4220 x321


Please see the activity schedule and list of participating studio artists below

Family ArtsBash
Workshops and Activities:

12 - 5pm
STEAM exhibition 12-5pm
View our exciting spring art exhibition
Open Studios & Puzzlemania
Tour resident artists' studios, and
collect puzzle pieces to win a prize.

12 - 4:30pm
Media Upload with Matt Pungello
Share your selfies on the ArtsW big screen.

Fish Prints with Joe Mullins
Make fish prints using live fish and butcher paper.

12 - 4:15pm
"Happy" Workshop and Fashion Show
Show us your idea of what "happy" looks like in your fashion design. Coordinated by the Westchester Fashion Academy for Children.

12:30 - 4pm
Make Your Own Kaleidoscope with Eileen Stodut
Dazzle the eyes by constructing your own kaleidoscope.

12:30 - 1pm
Fashion Show
Kids ages 9-15 show off their original designs. Coordinated by the Westchester Fashion Academy
for Children.

12:30 - 1:30pm
Scratch Programming with Adam Raymonda
Through simple coding, create music, animation, interactive stories and more. Coordinated by the Rye Arts Center.

12:30 - 4:30pm
Clay Creations with Vicky Youngman
Create your own mini ceramic piece using air dry clay and acrylic paints.

LEGO ® Stop Animation with Lise Prowne
Animate LEGOs with stop-animation and be part of a YouTube mash-up.

Model Making & Imaging Workshop with Bryan Green
Create a full-scale diorama.

Face Painting by Mie Sato and Marie McCann-Barab
Transform your precious palette into a colorful design.

1 - 1:30
Crepes & French Sing-Along
Presented by Alliance Française.

1:30 - 2:30pm
Makey Makey with Adam Raymonda
See how ordinary objects can be turned into musical instruments through a computer controller. Coordinated by Rye Arts Center.

2:30 - 4:30
Alan Reingold presents Anime
Learn the basics of Japanese animation and portrait drawing with professional artist Alan Reingold.

2:45 - 3:15
Fashion Show
Kids ages 9-15 show off their original designs. Coordinated by the Westchester Fashion Academy for Children.

3 - 5pm
3D Digital Animation with C.A. MacFinn
Through the digital renderer Blender, create 3D graphics and models. Coordinated by Rye Arts Center.

3:30 - 4pm
Crepes & French Sing-Along
Presented by Alliance Française.



Participating studio artists:
Bryan Greene, Visual Artist
Jonathan Vasquez-Haight/Marina Haight, Mixed Media
DAFCO Art Gallery, African Art
Westchester Fashion Academy for Children / Denise Proctor, Designer
Plaine & Chamberlain Photo Restoration & Archival Giclee Printing
Marc Jaffe, Digital Artist
Alliance Francaise, Promoter of French Language and Culture
Wanda Horrell, Photographer
Kiyoshi Otsuka/Sue Koch Otsuka, Painters
Carrie Belk, Painter
Teresa McCabe, Sculptor
Carol Curtis, Painter
Donald Guarnieri, Digital Artists
Patricia Spergel Bauman, Painter
Eileen Stodut, Painter
Christina Barretta, Printmaker



# # #


About ArtsWestchester
ArtsWestchester is your connection to the arts. Founded in 1965, it is the largest, private, not-for-profit arts council in New York State; its mission is to provide leadership, vision, and support, to ensure the availability, accessibility, and diversity of the arts. ArtsWestchester provides programs and services that enrich the lives of everyone in Westchester. Our grants help fund concerts, exhibitions and plays; we bring artists into schools and community centers; we advocate for the arts and build audiences through our marketing initiatives. In 1998, ArtsWestchester purchased the nine-story neo-classical bank building at 31 Mamaroneck Avenue which has since been transformed into the Arts Exchange, a multi-use resource for artists, cultural organizations, and the community.