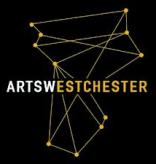 Nominate an individual or organization; applications must be received (not postmarked) by Friday, Dec. 20, 2013 at 5pm.
White Plains, N.Y. -
ArtsWestchester is looking for "a few good men," women and organizations - artists or arts patrons who should be recognized for their contributions to the arts. To find them, the organization is encouraging the submissions of nominations for its 2014 Arts Awards.  ArtsWestchester will honor recipients in several categories (each outlined below) at a festive luncheon in April, 2014.   The Arts Awards program recognizes individuals and organizations whose vision, commitment and leadership enrich Westchester, its communities, and its citizens. Past awardees have included Broadway performer Craig Schulman, illustrator Jerry Pinkney, Ossie Davis & Ruby Dee and former U.S. Poet Laureate Billy Collins.  Awardees must live, work, or have some connection with Westchester County.   "At a time when the arts face great challenges, these awards are particularly significant," says ArtsWestchester CEO Janet Langsam. "They help us to recognize the individuals and organizations who dedicate themselves to the preservation of our county's cultural vitality, whose commitment to the arts improves our communities and quality of life." Nomination applications and guidelines can be downloaded at: 
http://artswestchester.us2.list-manage1.com/track/click?u=79ab7eaf45352de3c6db670f0&id=dbb8ee8481&e=909379e821
and are also available by contacting Jessica Cioffoletti at (914) 428-4220, ext. 314 or
jcioffoletti@artswestchester.org
. Applications must be received (not postmarked) by Friday, December 20, 2013 at 5pm.   A panel consisting of Westchester artists and community leaders will review nominations and make recommendations to the Arts Award Committee of ArtsWestchester's Board of Trustees.  The panelists represent a diverse range of experience and points of view. In addition, the Board of Trustees may bestow special "Presidents' Awards," to individuals or organizations who they deem deserving, but who have not been officially nominated.  Awardees must be present at the luncheon to accept the Award.  
Arts Awards will be presented in the following categories:
Arts Patron-
 A person who lives or works in Westchester County and has made a significant contribution to the arts through his/her extraordinary leadership, personal commitment, and philanthropic activities, thereby advancing artistic excellence and enriching the community. Awardees must have made contributions without receiving direct financial compensation.  
Artist- 
An artist who lives or works in Westchester County and whose achievements in his/her artistic discipline are nationally recognized.  
Arts Organization
- A Westchester County non-profit organization that has made an important contribution to the growth of Westchester's cultural life over a significant period of time, and that has also had an impact beyond its immediate community.  
Community- 
An artist, individual, group, organization or agency that has demonstrated extraordinary vision in using the arts to enhance community life, to increase access to cultural experiences, or to enrich the county's cultural heritage. Candidates have longstanding involvement in the arts rather than involvement in a one-time initiative.  
Education- 
An artist or individual, group, school, district or organization that, through extraordinary vision and leadership, has enriched arts education in Westchester.  
Last year's winners were:
Arts Patron:
 Judy Evnin, Chairman Emerita,
Caramoor 
Center for Music and the Arts Board of Trustees
Artists:
 Craig Schulman, performer and Tony Vaccaro, photographer
Arts Organization:
 RiverArts, the Rivertowns Arts Council
Community:
  Arc of Westchester;  Dr. Caroline Bauman, Founder, Westchester Chamber Music Society; and Friends of North Castle Public Library
Education:
Archbishop Stepinac High School Drama Club
Sophia Abeles Education Award:
 Rosalie Sauerhaft, Education Director, The Performing Arts Center, SUNY Purchase College  
For information about guidelines, visit:  
http://artswestchester.us2.list-manage.com/track/click?u=79ab7eaf45352de3c6db670f0&id=5d5093f41d&e=909379e821
To submit your form, visit:  
http://artswestchester.us2.list-manage.com/track/click?u=79ab7eaf45352de3c6db670f0&id=6c616ad89d&e=909379e821
FOR INFORMATION, CONTACT:
LisaMarie DeSanto (914) 428-4220 x321 //
LDeSanto@artswestchester.org
# # #
---
ArtsWestchester
is your connection to the arts. Founded in 1965, it is the largest, private, not-for-profit arts council in New York State; its mission is to provide leadership, vision, and support, to ensure the availability, accessibility, and diversity of the arts. ArtsWestchester provides programs and services that enrich the lives of everyone in Westchester. Our grants help fund concerts, exhibitions and plays; we bring artists into schools and community centers; we advocate for the arts and build audiences through our marketing initiatives. In 1998, ArtsWestchester purchased the nine-story neo-classical bank building at 31 Mamaroneck Avenue which has since been transformed into the Arts Exchange, a multi-use resource for artists, cultural organizations, and the community.