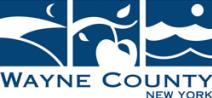 Wayne County, N.Y.
- Everything is set for another phenomenal fishing season in Wayne County. The only ingredient for a great time is some young anglers. Now is the time to register for the annual Grandslam Youth Derby because this year the derby will begin on April 1, 2013. Last year we had 89 youngsters registered for the contest. Here's how the derby works. The Merchants Challenge Division requires anglers to catch the five species of warm water fish; pike, perch, walleye, largemouth, and smallmouth bass. After qualifying they can add to their total weight by registering larger species. The GrandSlam Division species are; chinook, coho, steelhead, brown, and lake trout. The Species Challenge allows anglers to enter any one of the ten species. No qualifying is necessary in the Species Division. To enter the Youth Division, a child must be between the ages of 4-16, at the time of registration. There will be two age categories - Youth ages 4-7 & ages 8-16. Entry fee is $5.00. The event kicks off April 1 and continues through August 11
th
. Registration forms are available at all bait and tackle shops in Wayne County. The county web page lists the complete rules and regulations and will feature a continuing leader board during the entire derby. Check out
http://www.waynecountytourism.com/
 for more information or call Wayne County Tourism at 1-800-527-6510.
###
Contact
: Wayne County Tourism (800) 527-6510