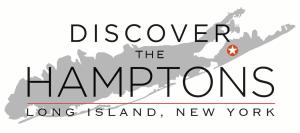 The Hamptons, Long Island, N.Y. – Discover The Hamptons announces B&Bs For Nurses.  An initiative to provide frontline essential staff with donated lodging stays to rest and rejuvenate from their increased work schedules combating COVID19.  B&Bs For Nurses launches on May 6 during National Nurse Day. Local B&Bs, Inns, and Hotel hard hit economically from the COVID19 pandemic have band together to donate over $15,000 of luxury overnight stays for local Nurses. 
Even with the kind support of the lodging industry, opportunities will be limited.  The general public may nominate their local nurse by visiting discoverthehamptons.net and encourage friends and family to vote. "While watching the news daily and speaking with friends who have nurses in their families seeing how emotionally & physically drained the nurses were, I wanted to do more to help but couldn't figure how. White Fences Inn participates annually with B&Bs for Vets in November. The veterans that receive a complimentary night are so appreciative of the opportunity to stay somewhere they might not afford to on their own. It came to me to reach out to our local B&Bs, Inns and Hotels to see if they would like to offer a complimentary stay to frontline nurses." said  Liz Brodar, owner of White Fences Inn located in Water Mill. 
"The response was stronger than I had hoped for. Currently we have eighteen properties from Riverhead to Montauk, I couldn't be more excited about the participation! It's our way of showing how much we care and wanted to say thank you!" 
The list of participating partners includes:
1708 House
1770 House Restaurant and Inn
434 on Main
A Butler's Manor
Aqualina in Montauk
Culloden House Motel
Daunts Albatross
East End Taste Magazine, LLC
East Hampton Chamber of Commerce
Harborside Motel
Hero Beach Hotel
Hotel Indigo East End
Marram Montauk
Montauk Chamber of Commerce
Montauk Manor 
Ocean Resort Inn
Sag Harbor Chamber of Commerce
Sands Motel
Snug Harbor Motel and Marina
The Baker House 1650
The Hedges Inn
The Maidstone
The Montauk Beach House
The Shopkeepers
White Fences Inn Watermill
"Our friends at Discover Long Island launched an incredible digital campaign using the theme #Holdfast, a borrowed term used by mariners. It represents our resilience as New Yorkers/as Long Islanders. While fighting for their own recovery efforts, these B&Bs, Inns and Hotels are doing incredible work within every community every day. Our list of participating partners grows every day." says Glenn O. Vickers II, President & CEO of Discover The Hamptons. Kay Tyler the new Executive Director of Montauk Chamber of Commerce said that she was proud to be a part of the effort and shared her thoughts.  "Montauk was built by men and women who persevered against unexpected adversity and refused to quit when things got tough, so supporting local nurses -- who truly are heroes -- on the front lines of the COVID-19 fight is a call to action that Montauk is honored to take up." 
Nominations and votes will close May 22, 2020 at 5pm and the winners will be announced on a Facebook Live broadcast May 22, 2020 at 7pm
For additional information about B&Bs For Nurses visit www.discoverthehamptons.net contact info@discoverthehamptons.net or call 631-318-3042
###
Discover The Hamptons
The mission of Discover The Hamptons is to lead and unify the region to inspire, strengthen, and enrich The Hamptons as a world-class destination to stay, live, work, shop, and play year-round. Discover The Hamptons, contributes to the growth of year-round economic development, inclusion, and quality of life on the East End of Long Island, NY. through promotions, programs, events, and initiatives to execute its strategic goals.