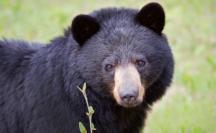 Cornwall, N.Y.
- On Sunday, December 2 at 10 a.m., come to the Hudson Highlands Nature Museum's Outdoor Discovery Center, on Muser Drive, across from 174 Angola Road, Cornwall to learn about Orange County's largest mammal the Black Bear. While human populations have been increasing, bear populations have also been expanding. Spend the morning with Environmental Educator, Carl Heitmuller learning about the Black Bears that share our landscape. Discussions will include: how to avoid bear conflicts, hibernation, bear biology and anatomy using bear skulls and pelts. This program is for adults with or without children and children ages 5 and older.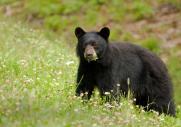 Admission: $7/Adults - $5/Children. Museum Members: $5/Adults - $3/Children. For information, call (845) 534-5506, ext 204.Visit the museum's website at
http://www.hhnaturemuseum.org/
.                                                             ###
Photo Caption
: Learn all about Black Bears at the Hudson Highlands Nature Museum on Sunday, December 2 at 10 a.m. Photos provided.
Contact:
Marian Goldin, Marketing Manager Hudson Highlands Nature Museum 845-534-5506, ext. 215