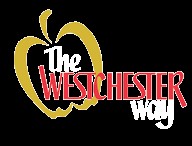 National Travel and Tourism Week 2010
White Plains, N.Y.  -
Celebrate National Travel and Tourism Week, May 8
th
through the 16
th. 
Become a Westchester Tourism Ambassador. Share your testimonials and videos. Let everyone know that Westchester County is a great year-round tourism and vacation destination. We know Westchester residents have attractions, sites and activities they really enjoy - why not invite other residents, visitors and tourists to share your experiences? What's your favorite thing to do in Westchester? What do you think would attract visitors and tourists to the area?  "The first full week of May has been recognized as National Travel and Tourism Week since 1984.  The tourism industry plays a major role in economic development and job creation in Westchester, helping to generate more than $1.419 Billion into the county's economy. This year we are inviting our residents to become Westchester Tourism Ambassadors and help promote all that Westchester has to offer," said Kim Sinistore, Director, Westchester County Tourism, "Our office is funded solely through the hotel occupancy tax and receives 15% of the 3% tax collected by the county.  One of our goals is to increase overnight visitors at lodging facilities which also increases revenues through food and beverage purchases, retail sales and admission fees. Our Tourism Ambassadors can provide personal insights about Westchester - a destination for all seasons - and assist us in this important mission." Join our friends, fans and followers, keep up to date on events and happenings in Westchester, meet new people, make new friends and expand your network! Share your news and views. Friend and/or become a fan:
www.facebook.com/westchestertourism
; follow us:
www.twitter.com/WestchesterTour
. Submit your testimonials and videos to
tourism@westchestergov.com
and we will post them on our Facebook page! For more information about hotels, restaurants, events and traveling to Westchester, including a free 2010-11Travel & Meeting Guide, tourism map and special interest brochures, visit
http://www.westchestertourism.com/
or contact Westchester County Tourism at 914 995-8500 /  800 833-9282.
###
Contact
: Lydia A. Ruth/Kim Sinistore 914-995-8503
larx@westchestergov.com