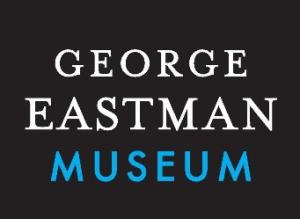 Hidden Garden Concert will bring live music to the museum's grounds
Rochester, N.Y., July 19, 2017— Due to a major restoration project that has temporarily closed the East Porch and East Vista of George Eastman's historic mansion, this is the first summer in 22 years that the George Eastman Museum is not hosting its annual Garden Vibes concert series. The museum plans to keep the music alive, however, with a special Hidden Garden Concert on Saturday, August 19, at 6 p.m.
Rochester's own Ben Morey and The Eyes will headline, celebrating the release of their album Mt. Doom, which was recorded at the South Wedge Mission in 2016. The concert, which will feature a very special opening set by solo performer O, will be held on the north side of the museum grounds, near the University Avenue fence. Gates open at 5:30 p.m.; the concert will begin at 6 p.m. Tickets are $10 general; $8 museum members, students (with ID), and youth (ages 13- 18); and free for children ages 12 and under with a paid adult. Tickets are limited and can be purchased at the gate near the University Avenue entrance. Bring a picnic, BYOB, and enjoy the music.
Ben Morey has released more than a dozen albums and has collaborated with many musicians on songs that feature pipe organs, theremins, and cellos. The Rochester-based indie folk musician's resume includes the bands Dumb Angel and Howlo, in addition to The Eyes, which comprises a patchwork orchestra of up to 30 players—an all-star cast of musicians from bands such as Pleistocene, Attic Abasement, Green Dreams, Howlo, Mikaela Davis, Maybird, The Temptators, THUNDER BODY, and more. benmorey.bandcamp.com
Opening for Ben Morey and The Eyes is O from Chengdu, China. O is a solo pipa (Chinese lute) player who has mastered and redefined the instrument to bridge traditional Chinese folk music and American folk rock. ospipa.bandcamp.com 
About the George Eastman Museum
Founded in 1947, the George Eastman Museum is the world's oldest photography museum and one of the largest film archives in the United States, located on the historic Rochester estate of entrepreneur and philanthropist George Eastman, the pioneer of popular photography. Its holdings comprise more than 400,000 photographs, 28,000 motion picture films, the world's preeminent collection of photographic and cinematographic technology, one of the leading libraries of books related to photography and cinema, and extensive holdings of documents and other objects related to George Eastman. As a research and teaching institution, the Eastman Museum has an active publishing program and, through its two joint master's degree programs with the University of Rochester, makes critical contributions to film preservation and to photographic preservation and collections management. For more information, visit eastman.org.
# # #
Media Contact:
Kellie Fraver
(585) 271-3361 ext. 213
kfraver@eastman.org