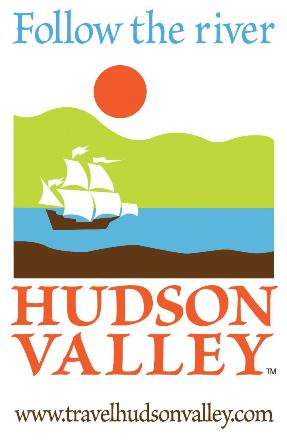 Local group organizes one-day retreat for businesses and tourism professionals featuring leading names in destination marketing on Wednesday March 27th
Hudson Valley, N.Y.
  -  Businesses looking for new ways to expand into the GLBT (Gay, Lesbian, Bisexual, and Transgender) market are invited to attend Big Gay Hudson Valley's first-ever tourism marketing conference focused on the GLBT community. Hosted at the Locust Grove Estate in Poughkeepsie on Wednesday, March 27th with support from Hudson Valley Tourism, INC, this all-day event will bring together leading names in destination marketing to share their secrets as to how they have been able attract GLBT consumers to their regional offerings.    "With New York State serving as a national leader for GLBT rights and equality, businesses throughout the State stand to benefit tremendously from learning how to make themselves more appealing to gay & lesbian consumers," said Patrick Decker, event organizer and co-founder of Big Gay Hudson Valley. "This demographic is generally well-educated, affluent, and spends money on recreational ventures like travel. Speaking the right language with your marketing outreach is fundamental to getting their attention." "This conference is intended for all business owners - straight and gay - who are looking to expand the reach of their services," adds Mary Kay Vrba, Executive Director of Dutchess County Tourism (
DutchessTourism.com
) & Hudson Valley Tourism, INC. "Tourism is a tremendous economic and social engine for the entire State of New York." Vrba and others from organizations such as Travel Gay Canada (
TravelGayCanada.com
), Hudson Pride Foundation (
HudsonPrideFoundation.org
), The American Hotel (
AmericanHotelNY.com
), and more will speak on discussion panels and host breakout sessions throughout the day. "Our goal is to help gay-affirming business owners and tourism operators understand the habits and culture of the GLBT community," outlines Decker, "so that they can then tailor their offerings and marketing language to this affluent and engaged demographic." Big Gay Hudson Valley's "Gay & Lesbian Tourism Marketing Conference" has been designed with the perspective of a wide range of business owners in mind. It will cover a broad range of subjects including the spending habits of GLBT consumers, important "do's" and "don'ts" for marketing language and collateral, same-sex wedding etiquette, and more. Interactive case study discussions will showcase how local communities like Sharon Springs and the City of Hudson, as well as larger national areas like Philadelphia and Toronto, have branded themselves as "gay destinations". Businesses from restaurants to hotels to tourism operators and more will learn how to take an inventory of their region's unique assets and leverage them into successful marketing campaigns. A comprehensive event outline and registration information ($99 per person "Early Bird Rate" including continental breakfast & lunch) are available now on
BigGayHudsonValley.com/Conference
.
# # #
Big Gay Hudson Valley - now in its 5th year - is the Hudson Valley's only comprehensive source for events, resources, news, and cultural happenings for the region's GLBT (Gay, Lesbian, Bisexual, and Transgender) community. Learn more at BigGayHudsonValley.com.
Hudson Valley Tourism, Inc. is the 10-county region designated by I LOVE NEW YORK to promote tourism for the area. Counties include Albany, Columbia, Dutchess, Greene, Orange, Putnam, Rensselaer, Rockland, Ulster and Westchester. Regional information can be obtained by visiting TravelHudsonValley.org.
Contact
: Susan Hawvermale Hudson Valley Tourism
shawvermale@orangecountygov.com
845-615-3863 Patrick Decker Co-Founder, Big Gay Hudson Valley
Patrick@biggayhudsonvalley.com
315-783-6263