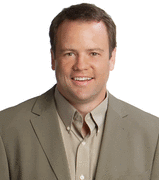 Chautauqua County, N.Y.
  - Celebrate the spectacular 3
rd
Annual Light the Lakes on Sunday, September 5 as multiple locations around Chautauqua Lake take part in an explosion of color and noise and blast off at 9:31 pm in one of the largest fireworks displays in North America!! "Since Light the Lakes was founded in 2008, it has been a mission to work together with communities to make Chautauqua County a premier tourist destination," said Dan Dalpra, Light the Lakes founder.  "What started as an idea as an end of summer celebration has now grown into a 250,000 spectator event showcasing our area and its beautiful communities that tourists come back to each year.  There is no other place on earth visitors can come to and experience an event of this caliber," continued Dalpra.  The 3
rd
Annual Light the Lakes will take place during Labor Day weekend with the big "take-off" on Sunday, September 5.  Highlights include: 13th Annual Findley Lake Harvest Festival, a special performance from Boogie Wonder Band on the Floating Stage, Bemus Point, NY; and air communication with special event pilot, Lou Nalbone, Jamestown Aviation Company. Also highlighting the event is Steve Tasker! Tasker will serve as honorary guest at the 3
rd
Annual Light the Lakes on Sunday, September 5! He will join Light the Lakes founder, Dan Dalpra, on the floating stage in Bemus Point, NY as co-host and fireworks blast-off official detonator. "Everything I dream up has no limits, so who better than ex-Buffalo Bills player Steve Tasker to be the official detonator," commented Dan Dalpra, Light the Lakes founder. "Where else can someone go and see this kind of show?   We truly have it all - from the Boogie Wonder Band bringing you back to the 70's with their disco, to STEVE TASKER and a fireworks extravaganza actually visible from space! Now that's a night for the playbooks!" At 9:14 pm the lighting of the flares for the 'Ring of Fire' will commence, followed by the amazing launching of Sky Lanterns at 9:21 pm - all lead up to the grand finale! At 9:31 pm - BLAST OFF - the spectacular lighting of the Chautauqua Sky begins. At each "take-off" location the fireworks will run simultaneously to a specially programmed music soundtrack aired exclusively on Media One Group radio station SE93 (93.3 FM). Locations participating in this year's Light the Lakes are: Bemus Point; Findley Lake; Lakewood; Mayville; Westfield/Barcelona; and the Jamestown Savings Bank Ice Arena - laser light show.  There will also be additional fireworks on the Bemus Point-Stow Ferry; I-86 Overlook; and at Long Point. Light the Lakes is sponsored by Bemus Bay Pops; Chautauqua County Chamber of Commerce; Chautauqua County Visitors Bureau; County of Chautauqua Industrial Development Agency; Chautauqua County Planning & Development Funding; Findley Lake Chamber of Commerce; Media One Group (WJTN/SE93/WKSN/WHUG/WQFX/WREO); WGRZ-TV and WICU-TV. For full details and a complete list of community events visit
http://www.ilovenylakes.com/
.  Also, be sure to check out Light the Lakes on Facebook!! Light the Lakes - Illuminating the Earth from the Chautauqua Sky!
####
Contact: Dan Dalpra | 716-397-9200
airpasta@stny.rr.com
Photo: Steve Tasker, former Buffalo Bills player, to co-host and serve as official fireworks blast-off detonator at 3rd Annual Light the Lakes Sunday, September 5.