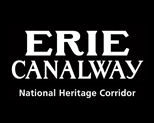 Winning entries to be featured in 2010 calendar
WATERFORD, NY
- Entries are now being accepted for the 2009 Erie Canalway Photo Contest. Amateur and professional photographers are invited to submit prints and digital images through September 10, 2009.   Winners will be announced in October and winning photos will be displayed in the 2010 Erie Canalway calendar.  Special recognition will go to first, second, and third-place in each of four contest categories: Bridges, Buildings and Locks; For the Fun of It; On the Water; The Nature of the Canal. Photographs must be taken within the boundaries of the National Heritage Corridor, which is comprised of the Erie, Oswego, Cayuga/Seneca, and Champlain Canals and surrounding communities.  Official contest rules and an entry form can be downloaded at
http://www.eriecanalway.org/
.  
2008 Photo Contest Categories:
Bridges, Buildings, and Locks
Photograph the distinctive architecture, engineering marvels, canal structures, and historic downtowns of the Erie Canalway.  
For the Fun of It
Photograph cycling, rollerblading, walking, fishing, picnicking, festivals, concerts, and events.  
On the Water
Take to the water to photograph all kinds of boats and on-water activities, such as paddling, cruising, sailing, tugs and barges  
Nature of the Canal
Photograph landscapes, waterscapes, wildlife, plants, and the beauty of the seasons along the canal.
####
Contact:
Jean Mackay, 518-237-7000, ext 222 jean_mackay@partner.nps.gov