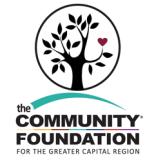 Schenectady, N.Y.
- More than 60 community, philanthropic and non-profit leaders came together at Proctors' Fenimore Gallery on April 3 to participate in the Community Foundation for the Greater Capital Region's Strategic Alliance event. This event celebrated and examined how the successful alliance between Proctor's and the Capital Repertory Theatre became a reality through nearly $250,000 in funding support from regional leaders, who themselves collaborated on behalf of the region's arts and cultural needs. The event also encouraged and enabled future innovation and collaboration among non-profits through facilitated discussion with a panel of experts, along with networking and a monetary incentive for organizations to generate ideas for cooperative efforts. A $2500 cash award was made available for the best idea developed from the event, and a fund established by the Community Foundation was highlighted as a mechanism for future investments to support collaboration. "We see many non-profits that are struggling to stay afloat, and collaboration is becoming an increasingly critical strategy to position them positively for the future," said
Karen Bilowith
, the Community Foundation's President & CEO. "We produced this event to open the doors for opportunity by educating, connecting organizations, and providing a framework for future funding." Proctors and the Capital Repertory Theatre demonstrated a successful initiative that leveraged their organizational assets and community support to drive sustainable improvements in their bottom lines. "Our alliance with the Capital Repertory Theatre is an important regional example of what is possible," said
Philip Morris
, CEO of Proctors. "I'm delighted to have this opportunity to celebrate the hard work and creative thinking that helped strengthen both of our organizations. Together with my good friend,
Maggie Mancinelli-Cahill
(Artistic Director, Capital Repertory Theatre) we thank the community leaders that supported us and hope to inspire other non-profits to follow and enjoy similar success." The support for this endeavor came via a grassroots team of businesses, philanthropists and family foundations who were convened by KeyBank to discuss ways they could work together on behalf of challenged arts and cultural organizations in the Capital Region. They decided to support institutions who were interested in strengthening themselves by working with other non-profits. The opportunity emerged to help Proctors grow and be able to take on the management of Capital Repertory Theatre as an important step to stabilize the struggling Albany theatre. More than a dozen donors engaged in the review of this opportunity and raised approximately $250,000 necessary to help the organizations align under a new business model. The model consolidated all key back office processes from development to marketing and finance, and leveraged a new common ticketing system that Proctors has made available for others to use. "Arts & cultural organizations are vital to fuel creativity, enhance quality of life, and attract and retain the talent we need in our region for continued growth," noted
Jeffrey Stone
, President, KeyBank. "We were looking to facilitate a strong collaboration initiative to help sustain the arts," added Stone. "I'm proud of what we accomplished so far and look forward to working with the next generation of non-profits to build on this foundation." "I left this event feeling encouraged," commented
Paul Fahey
, the Children's Museum of Science and Technology Board Chair and participant in Tuesday's event. "Our board and staff have been interested in this type of collaboration but wanted to learn more about the opportunities, process and pitfalls. This event really helped give us the ideas and inspiration to see what's possible and how we can make that happen with our peers in the region." Looking forward,
Karen Bilowith
was excited to suggest that, "there is strong interest to continue funding this type of initiative. The Community Foundation provided the mechanism for funding these opportunities and will provide similar support for other endeavors. This is an important trend for the sustainability of our arts and cultural community and the seeds that were planted in conversations today are likely to blossom into major initiatives for the region going forward."
ABOUT THE COMMUNITY FOUNDATION FOR THE GREATER CAPITAL REGION
Since 1968, The Community Foundation for the Greater Capital Region has provided an effective means for people who care about this community to be part of shaping its future. The Community Foundation offers donors a complete toolkit for charitable giving, expert assistance in learning more about the causes they care about, and the opportunity to join others with similar interests to learn and give together. The Community Foundation distributed more than $3 million in 2011 to hundreds of not-for-profit organizations in the Capital Region and beyond. With assets of $51 million, the Foundation is comprised of more than 340 charitable funds created by a diverse group of individuals, families, and corporations. In addition, two local independent foundations, the Bender Family Foundation and the Equinox Foundation, contract with the Community Foundation for grantmaking assistance. Through flexible donor services, strategic grantmaking, and community leadership, the Community Foundation helps people support the causes they care about, now and for generations to come. For more information, please visit us online at www.cfgcr.org or call 518-446-9638. # # #