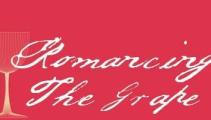 Sommeliers' Smack Down to Feature Face-off Between Sisterhood of Traveling Wine Glass and Yono's Dominick Purnomo Schenectady, N.Y. - Wine enthusiasts - and those who love them - already are signing up to secure reservations for the increasingly popular, annual Capital Region Wine Festival at Proctors on Friday, February 12 and Saturday, February 13. Behind the scenes, a flurry of hurry is evident as organizers at Proctors continue to punctuate the upcoming event with details to ensure satisfaction and delight at an egalitarian event that highlights internationally known wines, gourmet delights from the area's best restaurants and informal, high-spirited interaction among guests.  All proceeds from the Capital Region Wine Festival will benefit Proctors -- helping to continue the dream of bringing the best in art, entertainment and education to the extended Capital Region.   The Best Gets Better Romancing the Grape will feature even more wineries and restaurants than ever before, says Proctors Events Manager Judy Decker.  "Building on last year's enthusiastic attendance, we've continued to enhance this signature fundraising event for Proctors. This year, we've added even more wineries and area restaurants -- and a jazz ensemble at our opening reception. We've also included an incentive for those who purchase tickets to the event before February 1: a free seminar titled 15 Wines under $15, which features wine expert Brad Junco from Empire Wine and Liquor Outlet. Those who attend the Wine Festival at Proctors can expect a full range of offerings -- from wines to delight the everyday buyer to more exotic, premium wines to satisfy the palette of the most ardent oenophile (connoisseur)."  "This year," says Ms. Decker, Proctors is particularly excited about the planned Sommelier's Smack Down, which will feature a sip-uppance between the Sisterhood of the Traveling Wine Glass and Sommelier & Chef Dominick Purnomo of Yono's (Albany).  Times Union senior writer Steve Barnes will emcee the Smack Down. (His Table Hopping column appears every other Thursday in the TU.)  She notes, too, that the 2010 Romancing the Grape event includes a special price discount for Designated Drivers. "Quite simply, Proctors cares," she adds. The Sisterhood Surprise A big surprise this year will be the introduction of the Sisterhood of the Traveling Wine Glass - Proctors winefest euphemism for three popular and longstanding Capital Region TV news personalities - each of whom has volunteered to participate in the Romancing the Grape festivities to help raise both funds for Proctors and the fun barometer for all participants. "Sisters" Susan Arbetter, News and Public Affairs Director at WCNY (Syracuse) and former host of New York Now; Lydia Kulbida, who joined News 10 in 2009 with a decade's worth of broadcasting experience in the Capital Region; and Benita Zahn, co-anchor of News Channel 13 Live at 5 (and 6) and host of Health LINK on WMHT - have indicated a tongue-in-cheek readiness to take on respected Sommelier Purnomo in a blind taste test of exceptional wines that will be raffled as part of the Smack Down. Individually and collectively, the "sippin' sisters" concur: "this is going to be lots of fun!" A Day and Night to Celebrate and Remember "Our message is quite simple," says Ms. Decker, who urges those with an interest in fine wine, memorable dining and a generally all-around good time: "buy your ticket before they are sold out!"   "Who wouldn't want to join us onstage at Proctors for a taste of special Reserve Wines, passed hors d'oeuvres and cool Jazz as they preview the auction's rare wines, and step up to be the evening's first bidder! "This event is sure to be a sell out! I can't think of a better Valentine's Day gift than an invitation to this event!"    For even more fun, Decker suggests that participants sign up for a Romancing the Grape Dining experience at one of the participating restaurants, which includes complimentary Barefoot Bubbly to take home! Delight is in the Details Friday, February 12 (time)
Reception: $40 per person,advance ticketsrequired.
Celebrity Sommelier Smack Down
?Festival Reception and Romance Dining: $75 per person, reservations required. Gratuity not included
Saturday, February 13, Noon - 4pm Grand Tasting?
Hundreds of wines to sip, great food to sample and an auction with fabulous wines to bid on! $50 per person, advance tickets recommended.
$25 for designated driver
Participants who purchase tickets by Feb 1 can enjoy a free seminar - 15 Wines Under $15  -- presented by Empire Wine & Liquor Outlet. For tickets, call or visit the Proctors Box Office at 518.346.6204, http://www.proctors.org/.  A list of participating wineries and reserve wines can be found on the Proctors website (http://www.proctors.org/events/3142).
###
CONTACT: Susan Fowler (518) 382-3884, ext. 138 sfowler@proctors.org