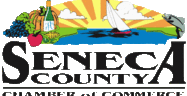 Winery Partners with local B&B and Hotel to Create The Gentleman Vintner's Experience
Ovid, N.Y.
- Cayuga Ridge Estate Winery on Cayuga Lake, in Ovid, NY, in New York's central Finger Lakes region, offers a unique, hands-on grape growing and winemaking experience for wine enthusiasts and aspiring winemakers alike. The Vigneron Program, in its 25
th
year, is a comprehensive, 8-month program that spans the 2010 grape season, and allows students to learn all aspects of growing, pruning, harvesting, blending and bottling wine from master winemaker and winery owner Tom Challen. Mr. Challen's 40 years of vineyard and winemaking experience make this program an unparalleled learning experience. In fact, only one other winery in the country, offers this sort of opportunity. Students select one of four grape varieties: Cabernet franc, Riesling, Chardonnay and Chancellor to work with. They then "adopt" five vines of that variety that are theirs to tend to and cultivate for the season, complete with plaques so they can come visit their vines any time they would like. Through the course of the season, there are five Saturday workshops taught by Mr. Challen that touch on every aspect of grape growing and wine making: March 27
th
  Evaluate bud mortality, develop pruning regime, make vine cuttings, prune vines April 17
th
    Tie vines and wine blending workshop May 15
th
     Barrel tasting June 19
th
     Pot vine cuttings; sucker & train vines Oct 2
nd
        Harvesting
Students will receive a binder with notes that correspond to each workshop that will act as a handy reference guide as they go through the process. And at the end of the season, students will come away with 2 cases of wine. In addition, to accommodate students from out of the area, the winery has partnered with Barrister's Bed & Breakfast, and The Hotel Clarence, two premiere properties in Seneca Falls, to create The Gentlemen Vintner's Experience. Accommodations and amenities have been packaged to give the student the feel of being a winery owner during their stay. Stays coincide with the Saturday workshops at Cayuga Ridge and can be one or two nights. Enrollment in the Cayuga Ridge Estate's 2010 Vigneron Program depends on the type of wine the student wishes to make. And share portions are also available for less, the only difference being "share students" do not get the two cases of wine at the end of the season. For information on the Vigneron Program, Tom Challen and Cayuga Ridge Estate Winery, please call Mary Jane or Tom at Cayuga Ridge Estate Winery at 1.800.598.9463. For information and details on The Gentleman Vintner's Experience accommodations package, call Barrister's Bed & Breakfast at 1.800.914.0145, or The Hotel Clarence at 1.877.788.4010. The first Vintner's workshop is scheduled for March 27th and participation is limited, so early registration is recommended.
###
Contact
: Carol Fingar (315) 568-2906
cfingar@senecachamber.org