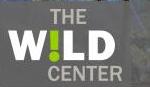 Tupper Lake, N.Y.
- The United Nations has declared 2011 the International Year of Forests to raise awareness for conservation and sustainable development of all types of forests. The Wild Center will honor this declaration with a fun-filled day of programs and activities celebrating Adirondack forests and the life that they support on Saturday, October 1st. From the air we breathe to the wood we rely on, forests impact our lives in so many ways. They provide habitats for millions of species of plants and animals, and they also are the source of livelihood for communities throughout the Adirondack Park. Join The Wild Center for nature hikes, mushroom walks, and many more Naturalist-led outdoor activities all day. At noon learn how to identify and collect mushrooms with Susan Hopkins during a Fall Mushroom Foray. Help keep Adirondack forests healthy by participating in an invasive scotch pine pull party at 1pm after finding out more about this non-native species. Too cold to be outside? Then spend time inside the museum, meeting live-animals, doing nature crafts or enjoying films about forests and forest animals that will be featured in the theater throughout the day. Films screened will include
Explore: Climbing Redwood Giants
and
The Queen of Trees
. There will also be a special screening of Carl Heilman's
Wild Adirondacks
with the photographer followed by a book signing.  For more information, visit
http://www.wildcenter.org/
.
# # #
Contact
: Tracey Legat Jolly
tlegatjolly@wildcenter.org