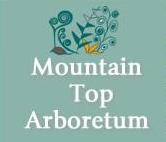 Tours allow guests to control their own self-guided experience at the Tannersville, New York arboretum
Tannersville, N.Y.
- August is Audio Appreciation Month and it's the perfect time to take advantage of the new audio tours at the Mountain Top Arboretum in Tannersville, NY. By simply dialing a number on a cell phone, one is treated to a detailed tour of the arboretum, tailored to his or her own experience. In addition, podcasts can be accessed from MTArboretum.org, which also provide information about the arboretum's many features. The Mountain Top Arboretum has three distinct zones, each possessing its own unique character, traits and flora. The West Meadow has a collection of native and non-native conifers, exposed, 375 million year old, Devonian-era bedrock, and a butterfly garden. The Woodland Walk is a deer-fenced area designed to preserve the native habitat, including the native wildflowers and Mountain Laurels planted there. The East Meadow is home to the Pine Grove, Fern Trail and Pump House, an early 20
th
century building now used as an irrigation system for the meadow. The audio tours allow guests to walk through any section of the arboretum, dial 518-261-8300, and be greeted with an in depth account of the surroundings. The audio also provides some insight into potential personal applications of some of the arboretum's most significant and beautiful features. Each of the three main zones take 20-35 minutes to traverse and you can control exactly what you'd like included in your tour.
About the Mountain Top Arboretum
The Mountain Top Arboretum has 23 acres of trees and shrub collections as well as native woodlands and wetlands. Its mission is to engage in the applied science of horticulture, promote stewardship of the environment, and offer a diversity of programs for the education and pleasure of the public. The Arboretum is open every day of the year and admission is free. Visit
MTArboretum.org
###
For more information, call 518-589-3903