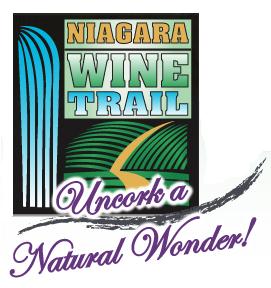 Niagara County, N.Y.
- June 17-19, the members of the Niagara Wine Trail will celebrate National Dairy Month with a wine and cheese pairing. Each winery has selected a cheese that will pair with one of their wines.  As in past years, Yancey's Fancy is sponsoring this event. Reserved tickets are $20/person plus tax and are available at the participating wineries. The ticket includes a wine glass at the starting winery, a cheese sample at all the wineries and is good all three days. Tickets will be available at the door for $25/person plus tax.  Friday hours are Noon until 6 pm, Saturday 10 AM until 6 PM and Sunday from noon until 6 pm. The following cheeses will be available:
Sharp Cheddar - Yellow (9 months) at Arrowhead Spring
Extra Sharp Cheddar - Yellow (12 months) at Leonard Oakes Estate
XXX-tra Sharp Cheddar - White (18 months) at Black Willow Winery
XXX-tra Sharp Cheddar - Yellow (18 months ) at Freedom Run Winery
Aalsbruk Gouda at Victorianbourg Wine Estate
Bergenost at Schulze Winery
Aalsbruk Smoked Gouda at Eveningside Vineyards
Double Cream Cheddar at Chateau Niagara Winery
Aged Cheddar w/ Finger Lakes Strawberry Chardonnay at Honeymoon Trail Winery
Aged Cheddar w/ Hot Wasabi Horseradish at Vizcarra Vineyards
Oven Roasted Tomato Cheddar at Niagara Landing
Norwegian Dill & Herb Crusted Dbl Cream Cheddar at Marjim Manor Winery
For more information, or to reserve your tickets visit
www.NiagaraWineTrail.org
or call 716-772-2211.
###
Contact
: Margo Bittner, Niagara Wine Trail Marketing Chair 716-778-7001 Elizabeth Maute, Wine Trail Marketing Coordinator & Spokesperson
lizrose@nigarawinetrail.org