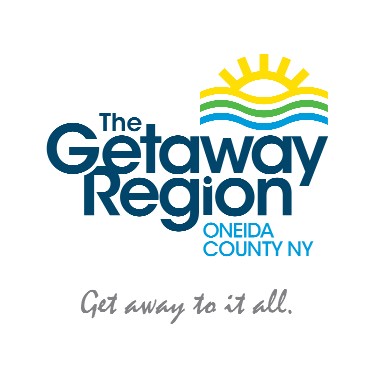 Utica, N.Y. -
The Central New York Travel Show
, a weekly radio program produced by Townsquare Media of Utica in conjunction with Oneida County Tourism won the New York State Broadcasters Association (NYSBA) Award for Outstanding Public Affairs Program at the NYSBA convention held at the Sagamore Resort Hotel, Bolt Landing NY on June 28, 2010.
The Central New York Travel Show
airs weekly on Townsquare Media radio stations Lite 98.7 WLZW and 950AM WIBX.   Travel Show co-host and producer Eric Meier accepted the award and stated, "It's an honor to be judged by our broadcasting peers as having the program that best serves our listening public." The Travel Show is a 30 minute radio magazine program that began in 2009 as a partnership between Townsquare Media and Oneida County Tourism to promote the tourism industry in Central New York.  Producer Eric Meier and Oneida County Tourism President Kelly Blazosky co-host the show each week and feature a weekly guest from a local event or attraction as well as a weekly calendar of upcoming events. Blazosky discussed the idea of a weekly radio show with Townsquare Media late last summer 2009.  Blazosky stated. "The show has been successful since first airing in September 2009. Tourism related businesses and event managers have been eager to be featured guests and listener response has been very positive."
###