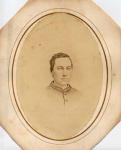 Blue Mountain Lake, N.Y.
- Meet the members of the 118
th
Volunteer Infantry and President Lincoln at a Civil War Encampment at the Adirondack Museum on Saturday, July 21 and Sunday, July 22. Mustered into service in August 1862, over one thousand North Country men served in the "Adirondack Regiment." Re-enactors will camp at the museum and share stories of camp life, and what it was like to be a soldier in the Civil War. Visitors will learn about the 118
th
assignments and movements, the battles they fought in, and the historic moment when General Robert E. Lee surrendered at the Appomattox Court House. Meet President Lincoln as portrayed by John R. Baylis, as he tells of his life and Presidency. Baylis has appeared as the 16
th
President of the United States at Gettysburg, Antietam, Cedar Creek, Ottawa, and as far south as Key West. For additional information, please visit
http://www.nyslincoln.com/
. On Saturday, July 21 a special evening presentation will be held at 7:00 p.m. in the museum's auditorium. Join Glenn Pearsall for "The Adirondacks Go To War: 1861 to 1865." In the Adirondacks many young men, left their farms and small towns for the first time ever to enlist to fight in the American Civil War. Learn what it was like as they marched off to war, what they left behind, and what the lasting impacts were for Adirondack towns after the war. Excerpts from letters and journals read by Civil War re-enactors in uniform will augment Mr. Pearsall's presentation, which will also include over 100 historic photographs of soldiers and battlefield scenes. The program is free to museum members; $5 for non-members. The Adirondack Museum is open 7 days a week, from 10 a.m. - 5 p.m., through October 14.  The museum will close at 3 p.m. on August 10 and September 7 for special event preparations. The Adirondack Museum, accredited by the American Association of Museums, offers 65,000 square feet of exciting exhibitions housed in twenty-two modern and historic buildings. Visitors can explore how people have lived, worked, traveled, and played in the Adirondacks from the 19
th
century up to today. The museum is supported in part by public funds from the New York State Council on the Arts, a State Agency. For additional information, visit
http://www.adirondackmuseum.org/
or call (518) 352-7311.
###
Photo caption
: John Ormston, Co. F 118th Regiment, P042442. Collection of the Adirondack Museum.
Contact
: Kate Moore, Marketing Manager (518) 352-7311, ext. 109;
kmoore@adkmuseum.org