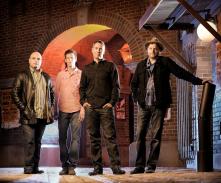 Barneaked Ladies headline 2011 Festival
Oswego, N.Y.
- The concert line-up is set for Harborfest 2011.  Barenaked Ladies, presented by Constellation Nuclear Energy Group, will be the featured headliner on Friday, July 29 on the NRG Lakeview Stage at Breitbeck Park with local favorite Frostbit Blue opening for the popular Canadian alternative rockers.  Frostbit Blue will take the stage beginning at 7:30 PM, followed by Barenaked Ladies at 9:30 PM. Live music will be featured on three stages at three different venues in 2011.  Breitbeck Park will host the NRG Lakeview Stage, Thursday, July 28-Sunday, July 31.  The Riverwalk West Veteran's Stage will feature live music Friday, July 29-Sunday, July 31.  East Park will once again be home to the Labatt Blue Light Jazz & Blues Stage, Friday-Sunday, July 29-31. In addition to the live music, East Park will also feature the Novelis Family Park with great entertainment and programming for the entire family including the 2011 children's musical, "The Pirates of Penzance."  The Novelis Family Park will be open Saturday, July 30 from 9:30 AM-4 PM and Sunday, July 31 from 10 AM-4 PM.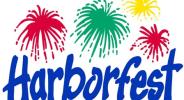 The Labatt Blue Light Jazz & Blues Stage will feature live jazz and blues on Friday, July 29 from 4 PM to 11 PM, Saturday, July 30 from 4 PM to 11:30 PM and Sunday, July 31 from 4 PM to 9:30 PM.  East Park will also feature the Harborfest Beer & Wine Garden that will be open during all the live jazz and blues music.  East Park will also host the annual Harborfest Senior's Concert this year, featuring Fritz Polka Band and Jazz Kats Big Band, starting at 12 PM on Friday, July 29. "Our program and children's committees have put together a great line up and variety of live music and programming for all ages," said Harborfest Executive Director Tom Van Schaack.  People tend to take for granted that all the concerts, entertainment and programming are admission-free, which makes the support we receive from our sponsors all the more appreciative." The 2011 Harborfest Children's Parade sponsored by Oswego Health will take place Friday, July 29 at 11 AM.  The parade route will begin at West Park in Oswego, travel north on West Fifth Street to Lake Street and conclude at Breitbeck Park.  Pre-parade activities at West Park will begin at 10 AM. The Harborfest Midway will once again be a featured attraction at the festival and be located along Lake Street between West Second and Fourth Streets.  The Midway will feature spectacular rides, fun and games presented by Reithoffer Shows.  People can save $5 off unlimited ride tickets for Thursday, Friday and Sunday by picking up a coupon at participating businesses or at the Harborfest offices in the McCrobie Building on Lake Street in Oswego. For more information on Harborfest 2011 or to support the festival by becoming a Harborfest Business or Friend of the Festival Member, visit the festival's web site at
http://www.oswegoharborfest.com/
.
Contact
: Tom Van Schaack, Executive Director
tvanschaack@oswegoharborfest.com