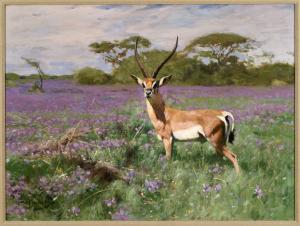 Mumford, N.Y. (April 24, 2020) - In lieu of on-site events, Genesee Country Village & Museum is offering fans online spaces to connect, learn, explore, and even take a piece of the Museum home with them during these socially-distant times. Online lesson plans and videos bring the Museum up close, blogs give a deep dive into various historical topics, and an online ordering system allows for touch-free shopping of Museum-made items.
This Friday, May 1, GCV&M will offer a Curbside Pick-Up day for online pre-orders of a variety of Museum-made goods, delicious maple syrup, books, and more. The Museum's Depot Restaurant is also offering a grilled chicken dinner with homemade garlic mashed potatoes and roasted vegetables for $14. In addition, GCV&M is partnering with The Cake Place bakery to offer order-ahead cakes in five varieties, including a vanilla bean cheesecake and a triple chocolate cake. Cake orders must be made by Monday at 4 pm, and dinner/merchandise orders by Wednesday at 4 pm. Visit gcv.org for the full list of products available and to place your order. Then on Friday, just pull up in front of Admissions between 4 and 6:30 pm, and your order will be loaded into your trunk for you. Both of the Museum's earlier dinners were sellouts, and with the amazing Cake Place joining in, there's no doubt this one will be too, so order early as supplies are limited!  GCV&M members receive 10% off their order with the code that they received on April 3. Members who need the code should contact Corinne Heschke at CHeschke@gcv.org. All proceeds from online sales are going directly to supporting the staff and programs of GCV&M.
GCV&M has several online spaces for learning and exploring topics that range from history to science and cooking.  On the Family Fun & Learning web page as well as social media channels, GCV&M is sharing read-aloud story times, coloring pages, and blog posts from their experts on everything from art history to the history of parsnips (more colorful than you'd think). On Facebook, teachers, students, and families can join dedicated groups to share ideas and even share their own creations in the Teaching & Learning with GCV&M and Family Fun & Learning with GCV&M companion groups. The Museum can be found online at gcv.org and on Facebook, Instagram, Twitter, and YouTube at @gcvmuseum. Current online highlights include: 
Social Media:  
·         Sunday: Explore art history with Gallery at Home, a timely look at works from our John L. Wehle Gallery as seen through the eyes of Curator Emerita, Patricia Tice. 
·         Monday: Relax and Just Take A Moment to breathe and re-focus with a calming moment of mindfulness. 
·         Tuesday: It's Story Time! Join GCV&M at 3:30 pm for a read-aloud adventure. And don't miss the new fashions on display in the latest coloring pages, drawn from photos of Museum interpreters! 
·         Wednesday: The Nature Center goes virtual for a Wildlife Wednesday Watch Party, and you're invited! 
·         Thursday: Thursdays are for trivia! See if you can guess the right answer to the question of the week. Look for a "sweet" subject coming up in May! 
·         Friday: Check out the latest blog post for a deeper look at history, plus get a peek into the Historic Village. 
·         Saturday: It's a stylish Saturday as GCV&M's John L. Wehle Gallery Curator brings the Susan Greene Costume Collection into focus, then download the latest coloring pages featuring GCV&M's historic buildings. 
On gcv.org: 
·         On the blog: Spring is busting out all over with a look at wild ramps, a toast to the history of mead, plus a virtual trip to the African savannah with a closer look at the Gallery collection. 
·         New to the GCV&M Online Collection: American and English-made silver pieces in a variety of styles and forms. The collection of flatware, drinking vessels, serving utensils, and personal artifacts spans the 19th century and highlights the beauty of finely crafted silver. 
·         On the Family Fun & Learning web pages: New coloring pages featuring costumes and buildings of the 19th century, and a new Focused Field Study lesson explores Science in the Civil War with some high-flying history. 
Photo: Grant's Gazelle Looking this Way; Around 1905; artist Friedrich Kuhnert (1865-1926); part of the John L. Wehle Gallery collection. Featured on GCV&M blog.
Contact:
Jen VanRy 
Day of Event Contact:
Becky Wehle