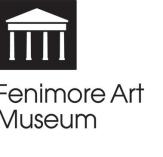 Iroquois Cultural Festival, May 25-26, 2013
Cooperstown, N.Y.
- New demonstrations and artists expand the Iroquois Cultural Festival in its second year. On Memorial Day weekend, May 25-26, the festival takes place on the expansive lakefront lawn of the Fenimore Art Museum in Cooperstown. A remarkable gathering of Haudenosaunee (Iroquois) artisans, dancers, musicians, and interpreters, this festival can't be missed! Joining the festival this year, Ronnileigh Goeman, Onondaga, demonstrates traditional Iroquois methods of weaving ash and sweet grass into baskets and embellishing them with moose hair and quills. Barry Keegan shows the process of knapping flint to create tools throughout the festival. On Saturday, visitors can watch an exposition of lacrosse, a game played to settle disputes, essential to keeping the Six Nations of the Iroquois Confederacy together. Also new this year is Darren Bonaparte, Mohawk, providing interpretation and insight into Iroquois life at Otsego: A Meeting Place and its Seneca Log House and Mohawk Bark House. Another highlight of the weekend is a concert by Haudenosaunee singer, composer, and Grammy Award winner Joanne Shenandoah at The Farmers' Museum on Saturday, May 25 at 7:00 p.m. Tickets are $20 and available at the museum shops or the Fenimore's website. With admission to the festival, visitors can also explore two exhibitions of extraordinary Native American art: the Eugene and Clare Thaw Collection of American Indian Art and Splendidly Dressed: American Indian Robes and Regalia. In addition, an exhibition of sixteen Iroquois artists from New York State is on display: Native Roots: The 9th Annual Contemporary Iroquois Art Biennial. The popular and energetic storyteller Perry Ground, Onondaga, returns to the festival, embodying Iroquois oral tradition, in which stories are told to teach as well as provide enjoyment. Perry learned most of the stories he shares from the elders of various Native American communities and feels that practicing and perpetuating the oral traditions of Native people is an important responsibility. Haudenosaunee (Iroquois) singers and dancers perform on Sunday afternoon, providing the opportunity for everyone to join in a social tradition. Under the main tent, over 30 artisans specializing in Haudenosaunee (Iroquois) artwork and crafts demonstrate and sell basketry, quillwork, stone carving, jewelry, art, doll making, beadwork, and more. The festival is hosted by the New York State Historical Association, in partnership with the Iroquois Indian Museum. "Through the festival and other programs, NYSHA seeks to further educate the public about Haudenosaunee culture, both past and present," explains Garet Livermore, Vice President for Education. The festival is made possible through a grant from the Institute of Museum and Library Services. The Iroquois Cultural Festival happens on Saturday and Sunday, May 25-26, 10:00 am-5:00 pm at the Fenimore Art Museum. Festival and concert admission may be purchased separately. Festival admission: adults and juniors (13-64) is $12.00; seniors (65+): $10.50; and free for children (12 and under). Admission is always free for NYSHA members, active military, and retired career military personnel. Please become a member and enjoy free admission all year. For more information and a detailed schedule, visit
http://www.fenimoreartmuseum.org/
.
###
For images, please email for download link:
t.kenyon@nysha.org
For more information or images, please contact:
Todd Kenyon, Public Relations New York State Historical Association Fenimore Art Museum/The Farmers' Museum Phone: (607) 547-1472 / E-mail:
t.kenyon@nysha.org
About Fenimore Art Museum
The Fenimore Art Museum, located on the shore of Otsego Lake -- James Fenimore Cooper's "Glimmerglass Lake" -- in historic Cooperstown, New York, features a wide-ranging collection of American art including: folk art; important American 18th- and 19th-century landscape, genre, and portrait paintings; an extensive collection of domestic artifacts; more than 125,000 historical photographs representing the technical developments made in photography and providing extensive visual documentation of the region's unique history; and the renowned Eugene and Clare Thaw Collection of American Indian Art comprising more than 800 art objects representative of a broad geographic range of North American Indian cultures, from the Northwest Coast, Eastern Woodlands, Plains, Southwest, Great Lakes, and Prairie regions. Founded in 1945, the Fenimore Art Museum is NYSHA's showcase museum. FenimoreArtMuseum.org