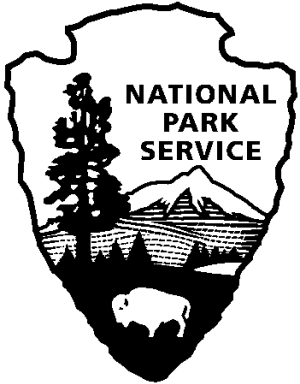 Seneca Falls, NY-- What better way to celebrate Black History Month and the Harlem-Renaissance writer Langston Hughes-affectionately known as Shakespeare in Harlem- than two, hour long, one-person-dramatic renditions of Langston Hughes' poems and short stories at Women's Rights National Historical Park on February 24, 2018?   Performances will be held at 11 a.m. and 2 p.m. in the Wesleyan Chapel located at 136 Fall Street in Seneca Falls, New York.  Each show will be followed by a question and answer session.   Performances are free and open to the public.  In addition, they appropriate for all ages. 
Mr. Mills' show is no mere recitation of Hughes' work.  Actor and writer David Mills' performance takes the audience on an odyssey spanning five decades- from the 1920s-through the 1960s- of Hughes' writings, where Mr. Mills portrays Hughes' notable characters, such as Madam Alberta K. Johnson.  Mr. Mills enacts excerpts of Hughes' iconic, poetry collection "Montage of A Dream Deferred," too.  Hughes' work lends itself to dramatic interpretation because Langston frequently wrote persona poems (poems in the first-person voices of people such as the aforementioned Alberta K.)
Mr. Mills brings to life Hughes' black characters- individuals who migrated to Harlem during the early 20th century and resided there through the 1960s.  His performance highlights Hughes' unending love for Harlem- with its foibles and fantasies, its beauty and brutality.  Mr. Mills plays both white and black Americans, young and old, and male and female characters whom Langston created.  
The show explores Hughes' penchant for both humor and pathos; and Mr. Mills dramatically interprets Langston Hughes' contribution to modernist poetry- the blues poem.  Hughes' classic pieces such as "I've Known Rivers," "Mother to Son," "Theme for English B" and "I, Too" are enacted alongside lesser-known, but equally powerful Hughes poems such as Merry Go Round, and Advice, giving the audience a nuanced look at Langston.  Mr. Mills also performs the short-stories "Thank You Ma'am."  The hilarious, ironic and little-known Hughes short story, "Rock, Church." is one of the show's centerpieces. 
For more information about Women's Rights National Historical Park, including hours and upcoming programs, please visit our website at www.nps.gov/wori or call (315) 568-0024.  Follow us on Facebook (@WomensRightsNPS) and Twitter (#WomensRightsNPS). If you would like to receive email announcements about other upcoming events, just send an email to wori_information_desk@nps.gov to subscribe.
###
Contact:                  Elizabeth Hokanson
Phone Number:      315-568-2991 ext. 3007