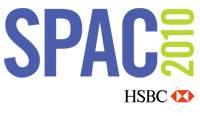 Yo-Yo Ma Performs Opening Night
Alec Baldwin, Broadway Tribute and Ode to Joy with Mendelssohn Choir Highlight Opening Week
Saratoga Springs, N.Y.
- The 2010 summer season of The Philadelphia Orchestra at Saratoga Performing Arts Center presented by HSBC Bank opens Wednesday, August 4 at 8 p.m. with a program featuring internationally acclaimed cellist Yo-Yo Ma
as well as
a performance of Stravinsky's
The Rite of Spring,
widely considered the seminal orchestral work of the twentieth century. Other opening week highlights include a special appearance by actor Alec Baldwin who will narrate Prokofiev's children's classic
Peter and the Wolf
, a pops program featuring Broadway stars
,
and Beethoven's
Ode to Joy
with choral accompaniment by Philadelphia's renowned 125-member Mendelssohn Club Choir. "For Maestro Dutoit's final season as SPAC's Artistic Director and Principal Conductor, he has put together a stunning program, rich with classical masterworks and innovative treasures that will showcase the artistic depth and range of The Philadelphia Orchestra and take audiences on a journey they'll never forget. Truly, this program is a gift to Charles' Saratoga fans and a reminder of the artistic passion that drives his programming and his performances," said Marcia J. White, SPAC's President and Executive Director.
Alec Baldwin Narrating Prokofiev's Peter and the Wolf
Friday August 6 Award-winning actor
Alec Baldwin
returns to SPAC's stage to narrate Sergei Prokofiev's family classic
Peter and the Wolf
. Originally composed in 1936 for a children's theater in Moscow,
Peter and the Wolf
has become Prokofiev's best-known work. The composer, who wrote the story as well as the music, uses personified instruments to tell the tale of young Peter and his animal friends the Duck, the Bird, and the Cat. The well-loved work is frequently used in music education to teach children about the different instruments of the orchestra. Alec Baldwin, celebrated film and television star, joins a long line of celebrities who have narrated the work including David Bowie, Sting, Ben Kingsley, Patrick Stewart and Bobby McFerrin.
Beethoven's Ode to Joy with the Mendelssohn Choir
Saturday, August 7
On Saturday, August 7, the esteemed 125-member
Mendelssohn Club of Philadelphia
will share the stage with the Orchestra to present a performance of Beethoven's
Symphony No. 9
.
Considered a work of musical genius and one of the most important orchestral pieces in the western classical repertoire, Beethoven's Ninth is his final complete symphony and the first example of a major composer using voices in a symphony. It is defined by its grandiose scale and structure as well as the innovation of the final movement setting Friedrich Schiller's
Ode to Joy
for chorus and vocal soloists.
A Century of Broadway
& Wicked Divas 
Thursdays August 5, 19 Jeff Tyzik will conduct The Philadelphia Orchestra in an August 5 program showcasing the best Broadway hits of the last 100 years.
A Century of Broadway
begins with selections from earlier shows such as
Showboat
and
My Fair Lady
, and gradually moves towards more contemporary fare with featured music from
West Side Story
,
Godspell
,
Chicago
and
The Phantom of the Opera
. Two of Broadway's biggest stars will share the stage with the Orchestra that evening; soprano
Christiane Noll,
recently nominated for a Tony for her role in
Ragtime
and
Doug La Brecque
, best known for his leading role in
The Phantom of the Opera
. New York Pops Conductor Steven Reineke leads,
Wicked Divas
on August 19, a concert of diva showstoppers starring
"Glinda" (Erin Mackey)
and "
Elphaba" (Julia Murney)
from the Broadway production of
Wicked
and featuring selections from
Wicked, Gypsy, Ragtime
,
Carmen
and
Phantom of the Opera
, among others.
Cirque de la Symphonie
Friday, August 13
For one very special evening, SPAC's Amphitheatre will become an arena for the astounding acrobatics and aerial feats of
Cirque De La Symphonie.
Under the direction of guest conductor Rossen Milanov, the Orchestra will perform in collaboration with some of the best cirque artists in the world. Aerial flyers, acrobats, contortionists, dancers, jugglers, balancers and strongmen will perform along with -- and above -- the musicians of the Orchestra. Described as "dazzling and elegant" by the San Francisco
Examiner,
"illuminating" by the
Seattle Times
and "stunning" by the
St. Petersburg Times
, the troupe's performances are uniquely adapted to stage accommodations shared by symphonies.
Acclaimed Soloists
An exceptional lineup of classical soloists is scheduled to perform during the season including internationally acclaimed cellist
Yo-Yo Ma
who will perform Opening Night (Aug.4). Ma, widely regarded as the world's greatest living cellist, will perform Sir Edward Elgar's
Cello Concerto.
The work, which was last performed at SPAC in 1994, is regarded as among a handful of supreme concertos for cello. Virtuoso violinist and former child prodigy
Sarah Chang
(Aug. 18) will perform Shostakovich's Violin Concerto No.
1, a work recognized for its virtuosity and expressive power. The Philadelphia-born artist is an Avery Fisher Prize winner and sought-after soloist who performs with major orchestras and chamber ensembles around the globe. Chang has been described as "a wonder" by the
New York Times
and lauded for her "flawless delivery, deep musical intelligence...," by the
Irish Times
. Pianist
Garrick Ohlsson
(Aug. 20) is regarded as a musician of interpretive and technical prowess. One of the world's leading exponents of the music of Frédéric Chopin, Ohlsson commands an enormous repertoire, which ranges over the entire piano literature. He will perform Rachmaninoff's Piano Concerto No. 3 (colloquially known as "Rach 3"), a work famous for its technical and musical demands on the performer. The work received wide popular attention after it was made famous by the movie
Shine
. Other prominent soloists who will perform during the Orchestra season include: recent Gilmore Award winner
Kirill Gerstein
(Aug. 6); piano virtuoso
Jean-Yves Thibaudet
(Aug.11) who will perform Gershwin's jazz-inspired Piano Concerto in F as part of an all-Gershwin program; superstar pianist
André Watts
(Aug.14) who will perform Beethoven's much-beloved masterpiece, Piano Concerto No. 5 and
classical pianist and rising star
Khatia Buniatishvili
(Aug. 21) who will make her SPAC and Philadelphia Orchestra debut performing Tchaikovsky's Piano Concerto No. 1
.
Farewell Concert for Charles Dutoit and Chantal Juillet
An August 12 "Farewell Concert" for Charles Dutoit and Chantal Juillet will pay tribute to the artists and their two decades of contributions to SPAC. Both Dutoit and Juillet will participate in this special program. Dutoit will lead the Orchestra in performances of masterful works by Shostakovich, Debussy and Respighi. Chantal Juillet will be the evening's soloist, performing Korngold's Violin Concerto. The evening will conclude with a champagne toast to Dutoit and Juillet and a brilliant fireworks display. Ticket prices for SPAC's Orchestra performances start at $18 for lawn seats; inside seating ranges from $31 - $72.50. The "Kids Free on the Lawn" promotion entitles children 12 and under to free lawn admission for classical performances; middle school, high school and college student lawn admission is $10. Tickets to The Philadelphia Orchestra's SPAC season are available at
http://www.spac.org/
, 518.584.9330 or at SPAC's Route 50 Box Office.
The Philadelphia Orchestra
August 4 - 21
All performances of The Philadelphia Orchestra start at 8 p.m. in the Amphitheatre.
| | |
| --- | --- |
| Wednesday August 4OPENING NIGHT WITH YO-YO MA Charles Dutoit Conductor Yo-Yo Ma Cello STRAUSS Don Juan ELGAR Cello Concerto STRAVINSKY The Rite of Spring | Thursday August 5POPS: A Century of Broadway Jeff Tyzik Conductor Christiane Noll, Soprano Doug LaBrecque, Baritone Includes selections from My Fair Lady, West Side Story, Sweeney Todd, Phantom and more. |
| Friday August 6 PETER AND THE WOLF Charles Dutoit Conductor Alec Baldwin Narrator Kirill Gerstein Piano GLINKA Overture to Ruslan and Lyudmila PROKOFIEV Peter and the Wolf LISZT Piano Concerto No.2 STRAVINSKY Suite from The Firebird | Saturday August 7 ODE TO JOY Charles Dutoit Conductor Leah Crocetto, Soprano Mary Phillips, Mezzo soprano Phillipe Castagner, Tenor Nathan Berg, Bass-baritone Mendelssohn Club of Philadelphia MOZART Sinfonia concertante, K.297b for winds and orchestra BEETHOVEN Symphony No. 9 ("Choral") |
| Wednesday, August 11 A GERSHWIN EVENING Charles Dutoit Conductor Jean-Yves Thibaudet Piano GERSHWIN Piano Concerto for Piano in F GERSHWIN An American in Paris GERSHWIN I Got Rhythm, variations for piano and orchestra GERSHWIN Porgy and Bess, A Symphonic Picture | Thursday, August 12 THE FAREWELL CELEBRATION CONCERT Charles Dutoit Conductor Chantal Juillet Violin SHOSTAKOVICH Festive Overture KORNGOLD Violin Concerto DEBUSSY La mer RESPIGHI The Pines of Rome |
| Friday August 13 CIRQUE DE LA SYMPHONIE Rossen Milanov Conductor | Saturday August 14 FABULOUS PHILADELPHIANS Rossen Milanov Conductor André Watts Piano BARBER Overture to The School for Scandal BEETHOVEN Piano Concerto  No. 5 ("Emperor")   TCHAIKOVSKY Symphony No. 4 |
| Wednesday August 18 THE INCOMPARABLE SARAH CHANG Peter Oundjian Conductor Sarah Chang Violin MOZART Overture to The Magic Flute SHOSTAKOVICH Violin Concerto No. 1 BRAHMS Symphony No. 2 | Thursday August 19POPS: WICKED DIVAS Steven Reineke, Conductor Erin Mackey, vocalist Julia Murney, vocalist Steven Reineke leads the Orchestra in a concert of diva showstoppers starring "Glinda" and "Elphaba" from the Broadway production of Wicked and featuring selections from Wicked, Carmen, Titanic and more. |
| Friday August 20MASTERPIECES Lawrence Foster Conductor Garrick Ohlsson Piano MUSORGSKY Overture to Khovanshchina RACHMANINOFF Piano Concerto No. 3 DVORÁK Symphony No. 8 | Saturday August 21TCHAIKOVSKY SPECTACULAR Lawrence Foster Conductor Khatia Buniatishvili Piano TCHAIKOVSKY Polonaise from Eugene Onegin  TCHAIKOVSKY Piano Concerto No. 1. TCHAIKOVSKY Romeo and Juliet TCHAIKOVSKY 1812 Overture |
Contact:
Shane Williams-Ness, 518.584.9330 x 116 M: 518.378.0295
shane@spac.org
Lisa Hill, 518.584.9330 x 119 M:518.496.2882
lhill@spac.org
;
http://www.spac.org/