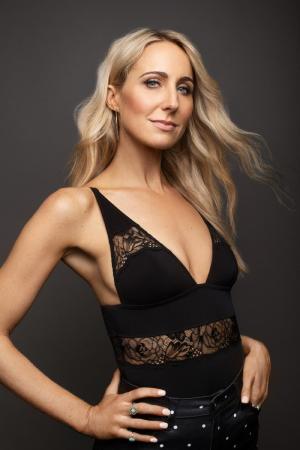 Jul. 10th event marks del Lago's return to live events, hosting in their on-site showroom
Waterloo, N.Y. – Nikki Glaser is coming to del Lago Resort & Casino on Jul. 10, 2021, headlining as the first act in their return to live, on-site events. The show will premier in del Lago's The Vine Showroom and open at capacity to fully vaccinated guests (those who are at least 14 days past their second shot of the Pfizer-BioNtech or Moderna COVID-19 vaccine or at least 14 days past their single dose of the Johnson & Johnson COVID-19 vaccine).
Glaser is considered to be one of the funniest female voices in comedy today, performing for over a decade at clubs across the country and as the host of three hit podcasts. Her multiple stand-up specials and late-night tv appearances feature jokes about her most humiliating moments as a woman in the modern world, including past and current struggles with anorexia, depression, and anxiety. She has become a complete open book on mic and has honed her shockingly honest, no-holds barred style of comedy, this time in her "One Night with Nikki Glaser" event coming to del Lago this summer. 
Attendees will be required to show proof of vaccination – either physical documentation or via the New York State Excelsior Pass on their smartphone – upon entry, along with an appropriate ID matching the name on the documentation. Masks and social distancing will not be required for event attendees, per CDC and New York State guidelines. 
"We are thrilled to return to hosting live events, seeing our Vine Showroom Space active and at capacity again, and welcoming guests back to laugh and just be together," said Jason Klug, Director of Entertainment at del Lago Resort & Casino.
Tickets for the "One Night with Nikki Glaser" event go on sale to the general public at 10AM on Fri., Jun. 11 and may be purchased online at https://dellagoresort.com/entertainment/#upcoming-events. Tickets start at $20. Guests must be 21 at attend all shows at The Vine. 
At this time, the Jul. 10th "One Night with Nikki Glaser" event is the only show requiring a full COVID-19 vaccination. It is recommended for guests to check the del Lago website for updates, as this may change as official local health guidelines evolve regarding COVID-19 safety protocols. 
Tickets are also on sale for additional upcoming performances and rescheduled shows, already announced at The Vine, including:
Grand Funk Railroad – Aug. 6, 2021
Johnny Rivers – Sept. 11, 2021
Hairball – Sept. 18, 2021
Petty Fest VIII – Oct. 1. 2021
Styx – Oct. 2, 2021
Michael Carbonaro Live! – Oct. 8, 2021
Little River Band – Oct. 9, 2021
Trace Adkins – Oct. 16, 2021
Colt Ford – Oct. 30, 2021
The Clairvoyants – Nov. 19, 2021
Winger – Dec. 4, 2021
Sara Evans – Dec. 11, 2021
Tracy Morgan No Disrespect – Apr. 2, 2022
Jay Leno – Jun. 10 & 11, 2022
Updated guidelines for The Vine Showroom and show FAQs are available at: https://dellagoresort.com/entertainment/
###
About del Lago Resort & Casino
Located in the Finger Lakes region, del Lago Resort & Casino is a $440 million casino and 205-room hotel in Waterloo, New York. The gaming floor features slot machines, gaming tables and DraftKings Sportsbook at del Lago, a 6,000-square-foot state-of-the-art sportsbook lounge complete with a restaurant and bar. Dining options include the award-winning Portico by Fabio Viviani, a 4,200-square-foot food court and The Sociale Café & Bar. del Lago Resort & Casino has been named the No. 1 casino hotel in New York State and among the top five in the country in the 2019 USA Today 10Best Readers' Choice travel awards. It also home to The Vine, a 2,400-person entertainment center, voted 2019 Showroom of the Year by the Global Gaming Casino Entertainment Awards. For more information, visit delLagoResort.com. 
Website | Facebook | Twitter | Instagram
About Peninsula Pacific Entertainment (P2E)
Peninsula Pacific Entertainment (P2E) owns and operates del Lago Resort & Casino along with other premium gaming venues that focus on outstanding service and exceptional quality. We are committed to improving life in the areas where we live and do business. With thousands of team members nationwide, we believe it is our responsibility to be good citizens and add value to the many communities in which we operate.
Media Contact:
Colleen Onuffer
Break the Ice Media
O: 585-394-0787 x2
C: 716-864-1263
del Lago Resort & Casino Contact:
Crystal Paolelli
Director of Marketing
Crystal.Paolelli@dellagoresort.com
O: 315.946.1614