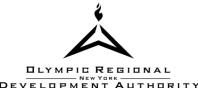 Wilmington, N.Y. ---
Whiteface Mountain, in Wilmington, N.Y., is a cool place to ski and ride.  Not that kind of cool, you know cool... as in hip.  As proof, MSN.Com listed the Olympic mountain as one of the
10 hippest ski
areas you rarely hear about. "I'm not sure about the 'rarely hear about,' but there's no doubt that it's a hip place to ski," said New York State Olympic Regional Development Authority (ORDA) chairman Pat Barrett.  ORDA manages and markets the ski resort.  "Throughout the last several seasons, Whiteface has received a number of accolades, and of course it's recognized throughout the alpine ski community for having the greatest vertical in the east."
Whiteface
, which is celebrating its 55
th
season, was the only eastern ski resort to make the list.  The top 10 also featured six western resorts, two from Canada and one Alaskan ski destination.  The article describes the mountain's vertical and characterizes the resort's three peaks (Little Whiteface, Whiteface and Lookout Mountain) as more "Western than any other regional resort, especially when venturing into the Slides, an outstanding off-piste region that starts well above Vermont's tallest mountains." Earlier this year,
SKI Magazine
readers tabbed Whiteface Lake Placid as the number-one destination for Off-Hill activities.  The resort has carried that honor for 20 consecutive years.  The magazine's readers also gave Whiteface, Wilmington and Lake Placid high marks for its scenery (#3), resort dining (#3), après ski (#3), challenging terrain (#7) and mountain character (#8). Additionally, Whiteface Lake Placid was also chosen by
SnowEast Magazine
readers as the East's Destination Village.  The publication's readers also tabbed Whiteface Lake Placid New York State's Favorite Ski Resort and the East's Most Scenic Resort. This Sunday, Whiteface is celebrating a
Super Football Sunday
, presented by Bud Light.  Ski and ride all day for just $40 for adults, $35 for teens and $30 for juniors. While at Whiteface be sure to try out the mountain's new air bag.  Jump, twist and flip like the pros all day for just $15.  A waiver and helmet are required. After a super day of skiing and riding the east's greatest vertical, the party moves upstairs to the newly renovated Cloudspin Lounge, with Jagermeister Bud Light and Michelob Ultra drink specials and live music performed by Blind Owl Band.
###
Established in 1982, the New York State Olympic Regional Development Authority (ORDA) was created by the State of New York to manage the facilities used during the 1980 Olympic Winter Games at Lake Placid. ORDA operates Whiteface, Belleayre and Gore Mountain ski areas; the Olympic Sports Complex at Mt. Van Hoevenberg; the Olympic speed skating oval, Olympic jumping complex and Olympic arena. As host to international and national championships, the Authority has brought millions of athletes, spectator and participants to the region, resulting in significant economic development. 
CONTACT:    
Jon Lundin, ORDA public relations coordinator, (
jlundin@orda.org
) at (518) 523-1655 ext. 5313