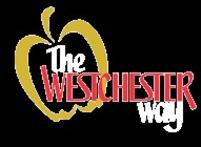 Heritage, Arts & Culture, Culinary, Adventure and More!
White Plains, N.Y.
- Westchester County Tourism kicks off "100 Reasons to Explore Westchester." This year-long campaign focuses on heritage, history, world-class museums and galleries, live theater and performing arts, exciting attractions, festivals and fairs, the great outdoors, acclaimed chefs with dining for every taste and budget, indoor adventures and all the other great reasons to explore Westchester. "There are at least 100 Reasons to explore Westchester's heritage, arts and culture, culinary delights and myriad adventures," said Kim Sinistore, Director, Westchester County Tourism & Film, "Since we are easily accessible by train, plane or automobile, Westchester is the perfect vacation, long weekend or quick getaway destination. We've partnered with attractions, restaurants, hotels, bed and breakfasts for this campaign and kicking it off now allows visitors and residents alike to explore our great outdoors and discover all that Westchester has to offer during spring and summer." The 100 Reasons are listed at
http://www.westchestertourism.com/
.  The campaign partners are identified and only clues are given for the other reasons.  A fun way to test your knowledge of Westchester! For more information about traveling to Westchester, hotels, dining, major events and attractions, contact Westchester County Tourism & Film at 800 833-9282 or visit
http://www.westchestertourism.com/.
###
Contact:
Lydia A. Ruth/Kim Sinistore 914-995-8503
larx@westchestergov.com