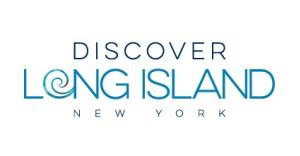 Long Island, NY (September 23, 2021) – Discover Long Island, the region's official destination marketing and leadership organization, announces three new team members, Danielle Ahmed, Director of Marketing; Marisa Losciale, Media Relations Manager and Chris Beletti as Partner and Visitor Relations Coordinator.
"As the visitor economy on Long Island continues to recover, we are excited to round out our team with top talent that will help our organization continue our nationally award-winning track record of success," said Kristen Reynolds, President and CEO of Discover Long Island.
Danielle Ahmed joins Discover Long Island as the Director of Marketing and will oversee a team that utilizes a data-driven strategy to target consumers across the globe with positive messaging about the region. Ahamed brings an extensive background in tourism and quality of life marketing with corporations including Douglas Elliman Real Estate in New York City and international airlines including Emirates and Austrian Airlines. Originally from Orange County, CA, Ahamed now resides with her family in East Northport.
Merrick native, Marisa Losciale, has been named Media Relations Manager. Previously serving as the Senior E-Commerce Writer for the Daily Dot and its parent company, Clarion Media Group, Losciale now plays an integral role in creating copy, content and media inspiration and assistance that promotes Long Island to local, national, and international audiences.
Chris Beletti of Babylon is the new Partner & Visitor Relations coordinator with previous experience as the Media Director for 106.1 BLI where he produced promotional content and videos featured on web and social channels. In his role at Discover Long Island, Beletti will focus on maximizing partner engagement and managing visitor inquiry fulfillment as well as consumer and public activations.
For more information on Discover Long Island, please visit www.discoverlongisland.com.
###
ABOUT DISCOVER LONG ISLAND:
Discover Long Island is the region's official destination marketing and leadership organization charged with furthering the destination's thriving visitor economy, which saw record-breaking highs in 2019 generating $6.3 billion in visitor spending. The organization ensures Long Island's coveted quality of life, thriving industries, and dynamic destination offerings are promoted on a global level, furthering economic development and benefiting residents and businesses throughout the region. For more information, please call 631-951-3900 or visit www.DiscoverLongIsland.com.
Media Contact:
Marisa Losciale, Media Relations Manager
mlosciale@discoverlongisland.com  
(631) 951-3900 ext. 307