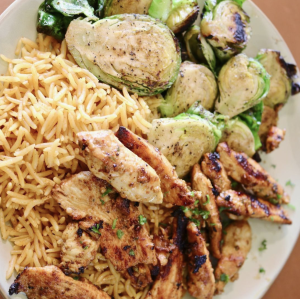 Schenectady, N.Y. (March 5, 2021) – Diners in Schenectady County will have a new reason to celebrate March Madness!
Diners who spend a minimum of $20.21 per check (dine in or take out) will be entered to win a $50 gift card to a Schenectady County Restaurant of choice. We will choose (1) winner every Monday and a grand prize winner will be chosen April 5! The grand prize will be a $100 gift card to a Schenectady County restaurant of choice, (1) Schenectady Ale Trail Passport and swag!
Entering is so easy! All you have to do is:
1. FOLLOW #schenectadEATS on Instagram and LIKE the post.
2. POST an instagram photo of your meal and receipt on social media tagging #schenectadyEATS.
3. COMMENT and TAG your favorite Schenectady County restaurant on the #SchenectadEATS Instagram post.
*Bonus entry if you SHARE our Instagram post to your Instagram story!*
Todd Garofano, Executive Director for Discover Schenectady said, "Restaurants are still operating at limited capacity and restricted hours so we are excited to launch this promotion to encourage diners to come out and try something new or support their favorite place they may not have been to in a while." He continued, "We are proud of our Schenectady County restaurants who have taken the #SchenectadyStrong pledge to ensure their customers will enjoy a safe and healthy experience and we need to support them in this time of need." 
About Discover Schenectady
Discover Schenectady is a non-profit organization responsible for promoting travel, tourism, conference and convention assets and opportunities throughout Schenectady County. Discover Schenectady inspires visitors to experience and enjoy that Schenectady County has to offer, from its vibrant communities with dining, entertainment and shopping to its gorgeous waterfront and outdoor activities.  
For more ways to Discover Schenectady County all year long, visit www.discoverschenectady.com
Photo courtesy of Tara Kitchen, Schenectady
###
CONTACT: Todd Garofano, Discover Schenectady
518-383-0390