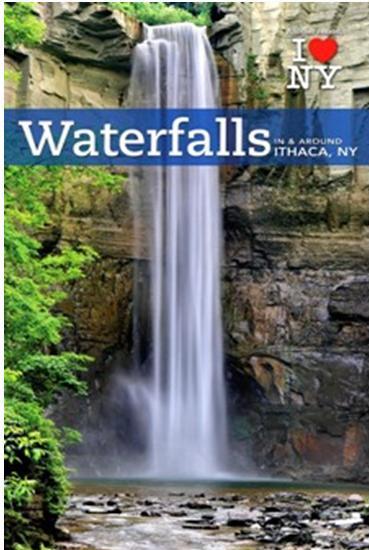 Ithaca's "Gorges" Waterfalls Revealed
Ithaca, N.Y.
-- Here's a freebie for folks who like waterfalls. The Ithaca Visitors Bureau has produced a pocketsize field guide to the city's famous gorges and waterfalls. The 24-page booklet includes color photos, trail info and driving directions for 19 public-access waterfalls near downtown Ithaca. They range from 215-foot Taughannock Falls, a major attraction in a popular state park, to 25-foot Potters Falls, a "local secret" in a hidden wildflower preserve. The guidebook covers the most accessible and dramatic of the 100-plus waterfalls within 10 miles of downtown Ithaca. For a free copy of "Waterfalls In and Around Ithaca, NY," contact the Ithaca Visitors Bureau at (800) 284-8422 or
Info@VisitIthaca.com.
Less than a half-day's drive from most of the metro Northeast, Ithaca is a progressive community known for breathtaking gorge-waterfalls, outstanding recreation and liberal thinking. Home to Cornell University and the famous Moosewood Restaurant, the city's great dining, rich culture and fine lodging make it an ideal base for any Finger Lakes wine country getaway. Travel information is available at
VisitIthaca.com
.
###