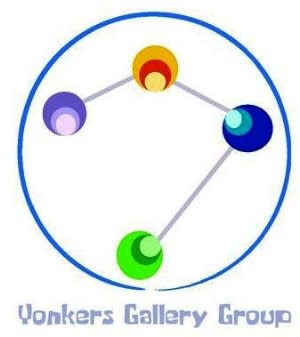 Yonkers, N.Y. (July 19, 2017) – Returning for its second month on Thurs., August 3 from 5:30-7:30 p.m., the First Thursday Gallery Hop is excited to announce the addition of Urban Studio Unbound (US+U) to the list of participating galleries in the monthly art walk. Other studios include Blue Door, PC4, Philipse Manor Hall, and Riverfront Art Gallery.
Each month, galleries extend their hours so visitors can explore Yonkers' art scene through self-guided walking tours, bringing together art lovers, community members, and repeat visitors who collect art, dine, and shop at local businesses. Several galleries will feature live performances and local restaurants Bella Havana, Café Hudson, Dolphin, Francey Brady, Guapo, Khangri Sushi, Le Moulin, X20, Yonkers Brewery and Zuppas offer a ten percent discount on food and drink specials for all gallery attendees. Visitors can pick up a restaurant voucher at any of the five venues.
PC4, located at 16 Warburton Ave., will open the evening at 5:00 p.m. with special guests and announcements before kicking off the Gallery Hop at 5:30 p.m. with their exhibit "The Independents," featuring 13 local artists. From there, visitors can stroll to other galleries and see new exhibitions including "Hot & Cool Summer" at Blue Door Art Gallery, "Votes for Women: Celebrating New York's Suffrage Centennial" at Philipse Manor Hall, "the in-between" at US+U, and "Just Friends" at the Riverfront Art Gallery.
The Gallery Hops are free and a wonderful time to experience downtown Yonkers' exploding art scene, making it a cultural destination for residents, curators and collectors.  
About the First Thursday Gallery Hop
The First Thursday Gallery Hop takes place on the first Thursday of each month, attracting hundreds of attendees to downtown Yonkers.  It is sponsored by Downtown Yonkers BID  and the Yonkers Gallery Group, an alliance of galleries including Blue Door Art Center, Friends of Philipse Manor Hall, PC4/ SUNY Purchase College, Urban Studio Unbound (US+U), and Yonkers Riverfront Library. For more information, please call (914) 375-2151.
Participating Galleries
Blue Door Gallery
13 Riverdale Avenue
PC4
16 Warburton Avenue
 https://www.facebook.com/pc4yonkers
Philipse Manor Hall Gallery
29 Warburton Avenue
http://philipsemanorfriends.blogspot.com
Rivertfront Art Gallery
1 Larkin Center
Urban Studio Unbound (US+U)
66 Main Street
http://www.urbanstudiounbound.org  
###
MEDIA CONTACT: Haifa Bint-Kadi
TELEPHONE: (914) 375-2151
EMAIL: yonkersgallerygroup@gmail.com
WEBSITE: https://yonkersgallerygrou.wixsite.com/mysiteygg