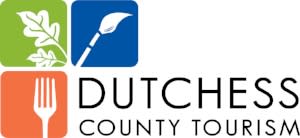 Poughkeepsie, N.Y. – The Special Olympics New York Summer Games will be hosted in Dutchess County from June 14-16, 2019 and on June 19-21, 2020.  More than 1,700 athletes and coaches will travel from around New York State to Vassar College and Dutchess Community College, as well as other locations throughout the county, to compete in a variety of sports.
"We are honored that Dutchess County will be hosting the Special Olympics New York Summer Games again and are thrilled to be working with a community that embraces our mission and vision." said Shelly Nangle, interim president and CEO of Special Olympics New York. "The support we have received from this county in past years has been extraordinary." In February of 2016 and 2017, Dutchess, Orange and Sullivan Counties hosted the State Winter Games for the first time, breaking records for volunteer recruitment and financial support in the Hudson Valley community.
"Dutchess County is proud to welcome back athletes, coaches, and families for the Summer Games. Special Olympic athletes remind us that obstacles and challenges can be overcome if we set goals, and choose to Think DIFFERENTLY," said Dutchess County Executive Marc Molinaro. "We are grateful to Dutchess Tourism and Dutchess County Regional Chamber of Commerce for leading these efforts again, and we look forward to providing an exceptional athletic experience to all those who attend."
"This is a very special opportunity for Vassar College to host the Special Olympics New York Summer Games. Vassar's mission is to provide access to opportunities which inspire and help individuals learn and develop in order to lead purposeful lives. We join our fellow partners and families with athletes of all abilities from across New York State in committing to making these Games as great as the athletes that will compete - and inspire us all," said Dr. Elizabeth Bradley, president Vassar College.
Next year's Summer Games will take place from June 14-16, 2019. Vassar College will host the games opening and closing ceremonies, featuring a ceremonial parade of athletes, motivational speeches, and local entertainment. There will also be a Law Enforcement Torch Run to Ballantine Field on the Vassar College campus. In addition, the Vassar campus will host an Olympic Village throughout the weekend, as well as a victory dance.
The athletic events which make up the three-day competition are basketball, bowling, gymnastics, powerlifting, swimming, tennis, track and field, and volleyball.
County Executive Molinaro will serve as the Honorary Chair of the event. Also returning are the Games Organizing Committee (GOC) who help organize the various aspects of the games, secure local community support and sponsorship, and provide a unique Distinctly Dutchess feel to the Games. The Co-Chairs of the 2019 State Summer Games GOC are Mary Kay Vrba, President and CEO of Dutchess Tourism Inc., and Frank M. Castella Jr., President and CEO of the Dutchess County Regional Chamber of Commerce.
"Our community is committed to Special Olympics New York and the athletes which the organization serves. Locally, we will once again dedicate ourselves to securing financial and in-kind and support and will also recruit volunteers to help orchestrate and carry out the logistics for the weekend. We will once again offer this opportunity to the athletes at no cost to them or their families," Frank Castella said.
"Hosting the Summer Games has been on our minds ever since the 2017 Winter Games ended. This sporting event really requires a community effort in order for it to succeed, and Dutchess County has demonstrated that we can do that. From our collegiate partners, to the record number of volunteers cheering on the athletes, we will work hard once again to made the games a successful and unforgettable competition for all participants," Mary Kay Vrba said.
Special Olympics New York provides year-round sports training and competition in 23 Olympic style sports to children and adults with intellectual disabilities at no cost to the athletes, their families or caregivers. There are 66,835 athletes and unified partners that train and compete with Special Olympics New York, the largest Special Olympics program in North America. #SpecialOlympicsNY #SOgamesNY
The 2019-2020 Special Olympic Summer Games will require extensive local support to be as successful as possible. Local volunteers – individuals or groups – will be needed for various jobs throughout the weekend. For more information and to register online, please visit http://specialolympics-ny.org/ or email volunteer@nyso.org. Local businesses and organizations can also provide support through a range of sponsorship opportunities. For more information about sponsorships, contact Renee Snyder, Vice President of Development & Public Awareness, 518-203-8348 or rsnyder@nyso.org; or Teresa Gilli, Director of Development at 845-765-2497 Ext. 201 or tgilli@nyso.org
###
 Contact: Nancy Lutz, 845-463-5446