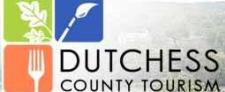 Poughkeepsie, N.Y.
- This summer and fall, do wonders for your soul! Experience Duchess County, less than two hours away from the New York City metro area and the Capital District, for less money. Explore magnificent landscapes, cruise the majestic Hudson River, tour historic estates and splendid gardens, and savor farm-fresh cuisine, family fun, and fascinating history, all on one tank of gas. Dutchess County Tourism (DCT) is working with I LOVE NEW YORK to tell summer travelers they can have an amazing and affordable vacation close by on a single tank of gas! Together they've launched the "More Smiles Per Gallon" 2011 campaign, telling potential visitors within driving distance of New York State (NYS) how to enjoy affordable getaways on a tank of gas. Visitors can take advantage of discounts and incentives offered by participating "More Smiles Per Gallon" hotels, sites and attractions, and be entered into DC T's Great Getaway Giveaway. Stay at least one night from Sunday - Thursday at one of the participating accommodations, and visit any two sites and attractions to be eligible. There's an online guide highlighting adventures that can be taken on one tank of gas. Attractions in Dutchess include culinary spots such as wineries and farms, historic sites, arts and entertainment venues, recreation opportunities such as ziplines and Hudson River cruises, and relaxation at spas and shops. Stay one weeknight at any of the eight participating hotels, visit several participating attractions, and enjoy discounts just for mentioning "More Smiles Per Gallon."  In addition, you'll be entered into the "More Smiles Per Gallon" Great Getaway Giveaway! Links from each of the NYS itineraries connect visitors with attractions, accommodations and destinations; the Hudson Valley itinerary links to
http://www.dutchesstourism.com/
. There are 40 participating tourism partners in Dutchess County. A rack card listing each participating business will be given to you upon check-in at your hotel. Mary Kay Vrba, Dutchess Country Tourism Director said, "New Yorkers have so many choices for their summer vacations, but the I LOVE NEW YORK More Smiles Per Gallon program provides means for travelers to discover us, the Hudson Valley and other NYS destinations this summer. So start your engines and enjoy the best vacation you'll ever have!" All DCT partner sites are listed online. You must mention "More Smiles Per Gallon" when making reservations to receive your discount card.  Follow DCT Twitter/@DutchessTourism and on Facebook. You'll see why we say "You Deserve Dutchess!" Find out more about the entire NYS campaign's dining, lodging, events, packages and promotions at
http://www.iloveny.com/
Dutchess County Tourism in Poughkeepsie is a division of the Dutchess County Economic Development Corporation and is funded by the county of Dutchess.
###
Contact
: Nancy Lutz, 845-463-5664