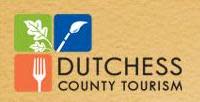 Poughkeepsie, N.Y .- Dutchess Tourism, Inc. (DTI) President & CEO Mary Kay Vrba joined DTI Director of Tour & Travel Dawn Hopper to attend the I Love New York (ILNY) Sales Mission, organized by the ILNY UK & Ireland office and Norwegian Air. The pair were on hand September 10th -15th to promote Dutchess County as a top ravel destination. Eight representatives from ILNY met one-on-one with tour operators and travel agents, as well as networked with key journalists and media contacts at events in Glasgow, Edinburgh, Dublin and Belfast.
The primary objective was to promote New York State as a "must see" destination for visitors from the United Kingdom to the United States. The message also highlighted that "New York" is more than New York City – that we are a varied state with a comprehensive offering of exciting activities.  In addition, they were able to promote the new direct services on Norwegian Airlines from Scotland and Ireland to Newburgh's Stewart International Airport at very competitive prices.
"We're interested in attracting visitors at all stages of the family cycle, from youth and couples to families and those 55+," said Vrba. "Members of the trade were very excited to hear about all that there is to see and do in Dutchess. Some were pleasantly surprised by the new and different experiences they could find here. For others it reinforced specific features of all of New York State's popular tourism attractions," she added. 
Hopper noted, "This mission allowed us to share our love and enthusiasm for Dutchess County and highlight the tremendous tourism assets we have to offer travelers coming from Europe." She added, "We have equipped these international travel agents with the tools they need to promote the easy access to the Hudson Valley through Norwegian Airlines and to help us significantly increase tourism to our area.
At the same time, DTI Director of Communications Nancy Lutz organized two familiarization tours of Dutchess County, hosting eight journalists from Scotland, Ireland and England. They represented a variety of major media outlets including The Courier, The Sunday Post, The Herald, Scottish Daily Mail, Evening Times, The Press and Journal, and Travel Extra. Joining them was Jonathan Gough, the Public Relations Manager representing Brand USA in the UK & Ireland. Brand USA is an organization dedicated to marketing the United States as a premier travel destination. They visited the Walkway Over the Hudson, Dia:Beacon, the Franklin D. Roosevelt Home, Presidential Library & Museum, Staatsburgh State Historic Site, Bannerman's Castle, Shadows on the Hudson, the Mill House Brewing Company, and stayed at the Poughkeepsie Grand Hotel, Hampton Inn & Suites Poughkeepsie, and The Roundhouse in Beacon.
Norwegian Airlines prides itself on being an award-winning, low-cost airline offering flights to more than 150 destinations worldwide. They fly new fuel-efficient narrow-body Boeing 737 Max 8 aircraft, some with images of Benjamin Franklin on their tailfins. Norwegian offers the first nonstop trans-Atlantic flights by an international carrier at Stewart Airport. The airline has promised to establish a base at Stewart this fall. Norwegian's economic impact studies show the project will create 230 jobs and $12 million in annual wages.
 Tourism Economics' report, "The Economic Impact of Tourism in New York", revealed 2016 tourism spending in Dutchess County increased 7.6% over 2015 to more than $568 million. It's the seventh consecutive year tourism spending has increased. More than 4.75 million people visit the county annually, and, in addition to spending more than half a billion dollars on lodging, dining, shopping, area attractions and transportation, generated $40.9 million in local taxes and $31.7 million for New York State. Were it not for tourism-generated state and local taxes, the average Dutchess household would have to pay an additional $678 to maintain the same level of government services.
ABOUT DUTCHESS TOURISM, INC.
The DTI office is located at 3 Neptune Road in the Town of Poughkeepsie with 19 Tourism Information Centers situated around Dutchess County. Find them online at www.DutchessTourism.com, by phone at 845-463-4000 and on their social media profiles on Twitter, Facebook, Instagram, Pinterest and YouTube. Dutchess County Tourism was founded in 1984 under the umbrella of the Dutchess County Economic Development Corporation, became incorporated as Dutchess Tourism, Inc. in 2014 and is partially funded by monies received from the County of Dutchess.
-30-