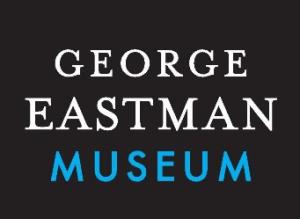 June 21 - July 10
Rochester, N.Y., June 23, 2022—The George Eastman Museum has announced that its popular Eastman Entertains: At the Movies, will return in 2022 and be on view from Tuesday, June 21, through Sunday, July 10. For three weeks only, a spectacular array of creatively styled table settings and floral arrangements inspired by popular motion pictures—including A Beautiful Day in the Neighborhood, Cats, Charlotte's Web, Cruella, and Toy Story—will be displayed in the Multipurpose Hall and select areas of the historic mansion.
Eastman Entertains is back for its sixth year, paying homage to George Eastman's own entertaining of friends, family, and business colleagues at his grand East Avenue residence. As Rochester's leading citizen, Eastman was accustomed to hosting guests, and he ensured that each luncheon, dinner party, and event was a memorable experience for them. This display continues to honor the tradition of entertaining at the mansion that Eastman cherished.
There will be more than a dozen creative tablescapes and arrangements on display throughout the National Historic Landmark mansion that were designed by community members and businesses.
Organized by the Eastman Museum Landscape Committee, Eastman Entertains  is generously supported by Daryl Dear Cubitt and sponsored by Wegmans.
Admission is free to members and included with general museum admission. Admission is always free for EBT/SNAP cardholders, active military, and their families. Advanced tickets are encouraged for admission to the museum and can be reserved at eastman.org/tickets.

About the George Eastman Museum
Founded in 1947, the George Eastman Museum is the world's oldest photography museum and one of the largest film archives in the United States, located on the historic Rochester estate of entrepreneur and philanthropist George Eastman, the pioneer of popular photography. Its holdings comprise more than 400,000 photographs, 28,000 motion picture films, the world's preeminent collection of photographic and cinematographic technology, one of the leading libraries of books related to photography and cinema, and extensive holdings of documents and other objects related to George Eastman. As a research and teaching institution, the Eastman Museum has an active book publishing program, and its L. Jeffrey Selznick School of Film Preservation's graduate program (a collaboration with the University of Rochester) makes critical contributions to film preservation. For more information, visit eastman.org.
# # #
Promotional images are available for download here: https://eastmanmuseum.box.com/v/eastmanentertains
Media Contact: Eliza Kozlowski
(585) 327-4860
ekozlowski@eastman.org