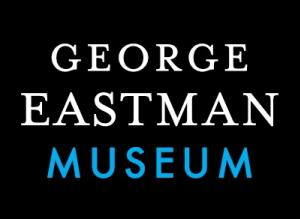 Creative tables settings and floral arrangements inspired by popular movies and films on screen at the Dryden Theatre
Rochester, N.Y., May 8, 2017—In the early 20th century, George Eastman frequently entertained friends, family, and business colleagues at his grand East Avenue residence. As Rochester's leading citizen, Eastman was accustomed to entertaining, and he ensured that each luncheon, dinner party, and event was a memorable experience for his guests.
In honor of this history, the George Eastman Museum presents Eastman Entertains: At the Movies for two weeks only, Tuesday, May 9, through Sunday, May 21.  Each of the beautiful table settings, creatively themed tabletops, and lush floral arrangements have been inspired by a popular film, such as Black Swan, Driving Miss Daisy, Out of Africa, Splendor in the Grass, Tarzan and The Wizard of Oz.  Designed by garden club members, florists, and specialty retailers, the tablescapes will be situated throughout George Eastman's National Historic Landmark mansion.
As a complement, the Dryden Theatre will screen seven of the 25 films that provided inspiration for this elegant and elaborate display.
Eastman Entertains: At the Movies Film Series
Tuesday, May 9, 7:30 p.m.: Dinner at Eight (George Cukor, 1933)
Wednesday, May 10, 7:30 p.m.: Marie Antoinette (W. S. Van Dyke, 1938)
Thursday, May 11,  7:30 p.m.: Rhapsody in Blue (Irving Rapper, 1945)
Friday, May 12, 7:30 p.m.: Breakfast at Tiffany's (Blake Edwards, 1961)
Saturday, May 13, 7:30 p.m.: Splendor in the Grass (Elia Kazan, 1961)
Sunday, May 14, 2 p.m.: Breakfast at Tiffany's (Blake Edwards, 1961)
Wednesday, May 17, 7:30 p.m.: Pretty Woman (Garry Marshall, 1990)
Friday, May 19, 7:30 p.m.: Casablanca (Michael Curtiz, 1942)
Saturday, May 20, 7:30 p.m.: Pretty Woman (Garry Marshall, 1990)
For more information about the film series, visit www.eastman.org/dryden.
Eastman Entertains is presented by the Eastman Museum Council and the museum's Landscape Committee, and is sponsored in part by St. John's with support from Daryl Dear Cubitt.  Admission is free to members and included with museum admission.
About the George Eastman Museum
Founded in 1947, the George Eastman Museum is the world's oldest photography museum and one of the largest film archives in the United States, located on the historic Rochester estate of entrepreneur and philanthropist George Eastman, the pioneer of popular photography. Its holdings comprise more than 400,000 photographs, 28,000 motion picture films, the world's preeminent collection of photographic and cinematographic technology, one of the leading libraries of books related to photography and cinema, and extensive holdings of documents and other objects related to George Eastman. As a research and teaching institution, the Eastman Museum has an active publishing program and, through its two joint master's degree programs with the University of Rochester, makes critical contributions to the fields of film preservation and of photographic preservation and collection management. For more information, visit eastman.org.
# # #
Contact: Kellie Fraver, PR Manager
kfraver@eastman.org
(585) 271-3361 ext. 213