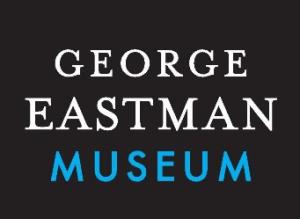 Frances Smyth-Ravenel Prize for Design presented by the American Alliance of Museums
Rochester, N.Y., November 16, 2020—The George Eastman Museum was recently awarded the Frances Smyth-Ravenel Prize in the 29th annual Museum Publications Design Competition, presented by the American Alliance of Museums (AAM). This "Best in Show" honor was given to the museum for its David Levinthal: War, Myth, Desire (2019) publication. This four-volume box set accompanied an exhibition of the same title at the museum in 2018 and features essays by well‑known art critic Dave Hickey, contemporary art specialist Joanna Marsh, and exhibition curator Lisa Hostetler, Curator in Charge, Department of Photography, George Eastman Museum.
"The George Eastman Museum is thrilled to receive the Frances Smyth-Ravenel Prize for Excellence in Publication Design for David Levinthal: War, Myth, Desire," said Bruce Barnes, Ron and Donna Fielding Director, George Eastman Museum. "The design of this box set was the result of the collaboration among designers George Corsillo and Susan McCaslin of Design Monsters, artist David Levinthal, and our publications team. We are deeply grateful to Donald Rosenfeld, whose support made this ambitious publication possible. The book accompanied our retrospective exhibition of Levinthal's work in 2018, which followed the anonymous donation to the Eastman Museum of more than 5,000 photographs by the artist."
The annual Museum Publications Design Competition, organized by AAM, recognizes and encourages superior execution and ingenuity in the graphic design of museum publications and is the only national, juried competition of its kind. This year winners were chosen from more than 250 entries from the US and globally in twelve print media categories for their overall design excellence, creativity, and ability to express an institution's personality, mission, or special features.
The panel of judges were: Nancy Hacskaylo Senior Graphic Designer, National Museum of Asian Art, Smithsonian Freer Gallery of Art & Arthur M. Sackler Gallery; Bennett DeOlazo, principal, Studio B; and Selena Robleto, principal, Red Velvet Creative.
"Despite the 2020 global disruption, the breadth and quality of this year's publication submissions were excellent," said Bennett DeOlazo, juror for the Museum Publication Design Competition and principal of Studio B. "The common thread through all the work was the designers' vision for quality and creativity to transform museum publications into tangible and compelling experiences. The judges were impressed to see aesthetic and printing choices that thoughtfully provoked and engaged viewers through their visual and tactile nature, without excessive flourish or flashiness."
The award-winning book, David Levinthal: War, Myth, Desire is available for purchase at the George Eastman Museum shop, and through online retailers, including Amazon.

About the George Eastman Museum
Founded in 1947, the George Eastman Museum is the world's oldest photography museum and one of the largest film archives in the United States, located on the historic Rochester estate of entrepreneur and philanthropist George Eastman, the pioneer of popular photography. Its holdings comprise more than 400,000 photographs, 28,000 motion picture films and three million archival objects related to cinema, the world's preeminent collection of photographic and cinematographic technology, one of the leading libraries of books related to photography and cinema, and extensive holdings of documents and other objects related to George Eastman. As a research and teaching institution, the Eastman Museum has an active book publishing program, and its L. Jeffrey Selznick School of Film Preservation's graduate program (in collaboration with the University of Rochester) makes critical contributions to educating professionals in film preservation. For more information, visit eastman.org.
# # #
Contact: Kellie Fraver, Public Relations Manager
(585) 314-1552
kfraver@eastman.org