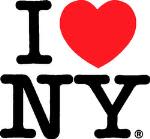 To Encourage Visitation and Support Industry Revitalization
Part of State's $40 Million Commitment to Promote and Rebuild Tourism Industry
New Tourism Spot Can Be Viewed Here
Empire State Development today announced the launch of the state's new fall tourism campaign, showcasing some of the great seasonal activities available for visitors and residents alike in New York State. The new spot is part of the previously announced $40 million global tourism campaign aimed at revitalizing the state's tourism industry, which was greatly impacted by COVID-19. The campaign will run on digital outlets and broadcast television across New York State and northeast markets, and drives viewers to the I LOVE NY website for the multitude of destinations ready for exploration as part of their next New York State getaway.
Empire State Development Chief Operating Officer and Executive Deputy Commissioner Kevin Younis said, "Tourism is vital to our state and regional economies, generating revenue and supporting jobs in communities from Montauk to Niagara Falls. As the industry rebuilds from the pandemic's devastating effects, marketing efforts like our new seasonal campaign support tourism's recovery by encouraging visitors to plan a trip to experience the attractions, events and destinations that are uniquely New York."
Empire State Development Vice President and Executive Director of Tourism Ross D. Levi said, "Nothing tops a fall getaway in New York State. From scenic boat and train rides to Halloween fun, and from winery and craft beverage tours to some of the best foliage watching in the world, the cooler weather makes outdoor recreational activities even more enjoyable. The air is crisp, the colors spectacular and the cider and donuts waiting, so we invite everyone to come be a part of New York State this fall."
The new spot showcases one of New York's most popular travel seasons and the ability to enjoy activities and attractions with the backdrop of the picturesque palette of colors created by the state's unparalleled fall foliage. New York State is known for having one of the longest and most colorful foliage seasons in the country, thanks in part to its size and location. The spot introduces new ways and places to experience and explore this popular pastime, like a hot air balloon ride over Letchworth State Park, renowned as the Grand Canyon of the East, or a zipline over the colorful canopy of trees in the Catskills.
The spot also features the Ithaca Farmers Market, one of many located across the state that showcase the bounty of the county with seasonal favorites like New York-grown apples, artisan cheeses, locally-harvested vegetables and freshly baked treats. Family-owned farms like Springside Farm in Onondaga County offer opportunities to pick your own pumpkins, navigate through a corn maze, and spend time with farm animals at the petting zoo. Visitors are also encouraged to explore the spookier side of the season with events like the Great Jack O'Lantern Blaze in the Hudson Valley, which features more than 7,000 illuminated and hand-carved pumpkins arranged in unique and impressive displays.
The new campaign coincides with I LOVE NY's popular fall foliage reports, which are issued each week using the on-location field observations from more than 85 volunteer leaf peepers across the state's 11 vacation regions. The reports track color change and progression, and include predominant leaf colors and approximate percentage of change.
New this year, I LOVE NY is introducing an enhanced, interactive map that tracks weekly foliage change and progression across the state throughout the season. Located on the I LOVE NY foliage website, the map showcases great foliage viewing locations in each of the various regions throughout the state. Visitors can also use the map to see what the foliage is like during peak viewing in a given area, and learn about nearby, must-see attractions. 
Reports and the new interactive map are updated Wednesdays throughout the season at www.iloveny.com/foliage. Reports are also available toll-free by dialing 800/CALL-NYS (800/225-5697) from anywhere in the U.S., its territories and Canada.
To find out more and to start planning a fall getaway, click here. Additional information on attractions and destinations across New York State can be found here.
About Empire State Development
Empire State Development is New York's chief economic development agency. The mission of ESD is to promote a vigorous and growing economy, encourage the creation of new job and economic opportunities, increase revenues to the State and its municipalities, and achieve stable and diversified local economies. Through the use of loans, grants, tax credits and other forms of financial assistance, ESD strives to enhance private business investment and growth to spur job creation and support prosperous communities across New York State. ESD is also the primary administrative agency overseeing Governor Hochul's Regional Economic Development Councils and the marketing of "I LOVE NY," the State's iconic tourism brand. For more information on Regional Economic Development Councils and Empire State Development, visit www.regionalcouncils.ny.gov and www.esd.ny.gov.
About New York State
New York State is a premier vacation destination with world-class attractions, picturesque natural beauty, locally sourced cuisine and a booming craft beverage scene, an array of accommodations, and iconic, year-round festivals and events. Its 11 diverse vacation regions feature some of the world's top ranked beaches; two out of America's top three favorite state parks; breathtaking Niagara Falls; more ski areas than any other state; one of the nation's longest foliage seasons; multiple Halls of Fame; North America's longest, fastest and highest zipline; the largest publicly protected area in the contiguous United States; and the country's longest multi-use trail. Add in the state's unique museums, historic landmarks, cultural sites, charming small towns and urban playgrounds, and it's no wonder New York has been consistently chosen as a top getaway by travel publications and experts.
###