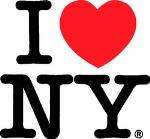 Fall Foliage Reports Available Every Wednesday on iloveny.com
"Foliage Fridays" Social Media Campaign Returns
NEW YORK – September 19, 2018 – Empire State Development (ESD) today announced the start of New York State's 2018 fall foliage season, which includes the popular I LOVE NY weekly fall foliage reports. Additionally, the #NYLovesFall social media campaign returns this year to further promote and encourage visitation to New York's picturesque autumn locations and attractions.
Empire State Development President, CEO and Commissioner Howard Zemsky said, "New York State's fall foliage season is both colorful and crucial to our state's tourism industry, drawing visitors from around the world to our communities and supporting our regional economies and local businesses."
New York State has one of the longest and most colorful foliage seasons in the nation, thanks in part to its size and location. On any given weekend, from late September through mid-November, somewhere in the state is experiencing peak foliage. Fall is also one of the state's most popular travel times of the year, drawing visitors from around the world who support local businesses and attractions. Last autumn, New York State welcomed more than 63 million visitors between September and November, generating an estimated $28.26 billion in economic impact across the state.
Executive Director of Tourism Ross D. Levi said, "New York State offers countless ways to experience our world-class foliage. Whether traveling along a scenic byway, riding up a mountain gondola or down a thrilling zipline, floating in a hot air balloon, cycling along a bike trail, paddling down a tranquil river or hiking a High Peaks trail, you can find what you love surrounded by the autumnal splendor of New York State."
The I LOVE NY weekly foliage report – a detailed map charting fall color progress, vantage points for viewing spectacular foliage, suggested autumn getaways and weekly event listings – is available on the I LOVE NY website. Reports are also available toll-free at 800-CALL-NYS (800-225-5697) from anywhere in the U.S., its territories and Canada. The report uses information gathered by more than 75 volunteer Leaf Peepers, located throughout the state's 11 vacation regions, who track the weekly foliage changes. For more information on how to volunteer, please contact foliage@esd.ny.gov.
To promote the state's spectacular autumn sights and scenery, I LOVE NY will again host a social media campaign featuring photos taken by Twitter and Instagram users. Each week throughout the foliage season, one outstanding New York State fall foliage photo posted using the #NYLovesFall hashtag will be selected and shared on the I LOVE NY Facebook, Instagram and Twitter pages on "Foliage Fridays." Users must tag photos with the name of the location of where the image was taken to qualify.
###
About New York State
New York State features 11 beautiful vacation regions, featuring landmarks such as Niagara Falls, the largest park in the continental U.S. in the Adirondacks and treasures such as the Baseball Hall of Fame in Cooperstown and the Corning Museum of Glass. New York State offers diverse activities for all: outdoor fun - snowmobiling, skiing and snowboarding, fishing, hiking and boating, year-round festivals and exploring the rich history and culture of one of the 13 original colonies. Visitors also enjoy the fine cuisine, beverage trails and farm-to-table fresh foods. For more information on New York State's rich history, visit paththroughhistory.iloveny.com. Information on all tourism attractions is available at iloveny.com.
Learn more at iloveny.com and follow us on social media:
Twitter: @ILoveNYPR (PR handle)
Twitter: @I_LOVE_NY (consumer handle)
Facebook: Facebook.com/ILOVENY
YouTube: ILOVENY
YouTube.com/OfficialILoveNY
*Media can find press releases and more at iloveny.com/thebeat. 

CONTACT:  

Phillip Novoa
Finn Partners
(646) 307-6330
Phillip.Novoa@finnpartners.com
 
Eric Scheffel
Empire State Development
(518) 292-5274
Eric.Scheffel@esd.ny.gov