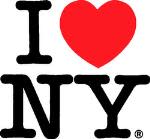 #NYLovesFall Photo Contest Encourages Users to Share Their Best New York State Foliage Photos on Social Media;
Fall Foliage Reports Available Every Wednesday on iloveny.com

Empire State Development today announced the start of the 2017 fall foliage season in New York State, coinciding the first day of autumn and the I LOVE NEW YORK weekly fall foliage reports. Additionally, the popular #NYLovesFall social media campaign returns this year to further promote and encourage visitation to New York's picturesque autumn locations and attractions.
Empire State Development President, CEO and Commissioner Howard Zemsky said, "Fall is the perfect time to visit New York and experience nature's vibrant colors firsthand, which is why it's not surprising that so many visitors return year after year to enjoy the autumn splendor. New York's fall foliage season continues to be a huge boost to the state's tourism industry and we look forward to welcoming the millions of travelers who support our regional economies and local businesses throughout the State."
New York State has one of the best foliage seasons in the nation, thanks in part to its size and location. On any given weekend, from late September through mid-November, somewhere in the state is experiencing peak foliage. Fall is also one of the state's most popular travel times of the year, drawing visitors from around the world who support local businesses and attractions. Last autumn, New York State welcomed an estimated 62 million visitors between September and November, generating an estimated $27.2 billion in economic impact across the state.
Executive Director of Tourism Ross D. Levi said, "New York State's fall foliage is second to none, and there are so many unique ways to take in the brilliant autumn color. Visitors can enjoy a scenic drive along country roads; a gondola or chairlift ride up a mountain; a vintage train ride or a cruise on a beautiful lake. And that's just the beginning of a great fall getaway that can include apple and pumpkin picking, exploring wine and craft beverage trails, attending harvest festivals and special Halloween events."
To promote the spectacular autumn sights and scenery found across the State, I LOVE NEW YORK will again host a social media campaign featuring photos taken by Twitter and Instagram users. Each week throughout the foliage season, one outstanding New York State fall foliage photo posted using the #NYLovesFall hashtag will be selected and shared on the I LOVE NEW YORK Facebook, Instagram and Twitter pages on "Foliage Fridays." To qualify, users must tag photos with the name of the location of where the image was taken.
Fall Foliage Reports
The I LOVE NEW YORK weekly foliage report – a detailed map charting fall color progress, vantage points for viewing spectacular foliage, suggested autumn getaways and weekly event listings – is available by visiting the I LOVE NEW YORK web site at http://www.iloveny.com/foliage. Reports are also available by dialing, toll-free, 800/CALL-NYS (800/225-5697) from anywhere in the U.S., its territories and Canada.
Volunteer Leaf Peepers
The I LOVE NEW YORK team of more than 75 volunteer Leaf Peepers, located throughout the state's 11 vacation regions, are tasked with keeping track of the color change in their area as leaves progress each week. The information is then used for the all foliage reports. To learn how to become a volunteer Leaf Peeper, send your name, address and phone number to foliage@esd.ny.gov.
About Empire State Development
Empire State Development (ESD) is New York's chief economic development agency (www.esd.ny.gov). The mission of ESD is to promote a vigorous and growing economy, encourage the creation of new job and economic opportunities, increase revenues to the State and its municipalities, and achieve stable and diversified local economies. Through the use of loans, grants, tax credits and other forms of financial assistance, ESD strives to enhance private business investment and growth to spur job creation and support prosperous communities across New York State. ESD is also the primary administrative agency overseeing Governor Cuomo's Regional Economic Development Councils and the marketing of "I LOVE NEW YORK," the State's iconic tourism brand. For more information on Regional Councils and Empire State Development, visit www.regionalcouncils.ny.gov  and www.esd.ny.gov.
About New York State
New York State features 11 beautiful vacation regions, featuring landmarks such as Niagara Falls, the largest park in the continental U.S. in the Adirondacks and treasures such as the Baseball Hall of Fame in Cooperstown and the Corning Museum of Glass. New York State offers diverse activities for all: outdoor fun - snowmobiling, skiing and snowboarding, fishing, hiking and boating, year-round festivals and exploring the rich history and culture of one of the 13 original colonies. Visitors also enjoy the fine cuisine, beverage trails and farm-to-table fresh foods. For more information on New York State's rich history, visit paththroughhistory.iloveny.com. Information on all tourism attractions is available at iloveny.com.
###