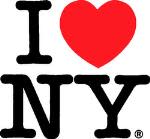 WSL's New York Longboard Classic Comes to Long Beach September 6-12
Empire State Development (ESD) today welcomed the World Surf League's 2019 Longboard Tour to Long Beach, Nassau County. More than 100 professional surfers are expected to compete across the seven-day event, marking the league's first New York State event in eight years. The post-Labor Day competition is expected help extend the summer tourism season on Long Island while promoting the region as a travel and surf destination.
ESD Acting Commissioner, and President & CEO-designate Eric Gertler said, "Events like the World Surf League's Longboard Tour attract not only its talented competitors, but a unique, devoted global fanbase. Visitors exploring the Long Island communities whose cultures are deeply connected to New York's coast help support jobs, local businesses, our regional economy and ensure New Yorkers benefit from an extended summer season."
The World Surf League's newly-formatted Longboard Tour (LT) launched in early 2019, with Long Beach as the third stop in a four-event circuit. Other locations include Queensland, Australia and Galicia, Spain, with the championships being held in Taiwan this December. Each Longboard Tour event awards 6,000 points toward World Longboard Championship ranking points, and a $30,000 prize purse each for women's and men's divisions, respectively. Long Island is the epicenter of the Northeast's surfing culture, offering world-class waves and beautiful beaches, and is home to renowned international surf influencers and athletes.
The New York Longboard Classic will be broadcast to an international audience and promote Long Island as a world-class family coastal destination. The WSL estimates that competitions typically generate more than $5 million in total event-related economic impact, with thousands of associated hotel room bookings. The tour stop in Long Beach was supported by a $243,000 Market New York grant, awarded during Round VIII of the state's Regional Council initiative.
WSL Longboard Tour Manager Devon Howard said, "The New York community has been really excited to have the WSL back and it makes absolute sense to have a longboard stop there with the extensive history of longboard surfing there. One of the very first people to surf in North America was in the late 1800s in New York so their dedication to the sport speaks for itself."
New York State Executive Director of Tourism Ross D. Levi said, "The World Surf League's Longboard Tour event in Long Beach underscores what we've always known: New York State is the perfect place for picturesque views and serious surf. Long Island's beaches are second to none and we are excited to welcome the world's best surfers and their fans for this prestigious competition."
Kevin Law, Long Island Association President and Long Island Regional Economic Development Council Co-Chair, said, "Long Island is home to an outstanding coastline that allows unprecedented access to Long Island Sound and the Atlantic Ocean and brings millions of visitors to our communities every year. The World Surf League will drive even more tourism while highlighting Long Island's natural beauty – and we are proud to support them."
Stuart Rabinowitz, Hofstra University President and Long Island Regional Economic Development Council Co-Chair, said, "Some of the best beaches in the country are here on Long Island, and we are glad to see the World Surf League agrees. We are excited to support this partnership, and look forward to all of the benefits it will bring."
Discover Long Island President and CEO Kristen Jarnagin said, "We are excited to welcome the World Surf League's New York Longboard Classic to Long Island this September. This international event shines a spotlight on the City of Long Beach as the epicenter for surfing on the East coast and establishes Long Island as a world-class family, sporting and events destination. With over 118-miles of coastline and our close connection to New York City, Long Island is the perfect escape for water-sport enthusiasts of all ages."
Senator Todd Kaminsky said, "Long Beach is a world-class surfing destination, and the perfect venue to host this globally-renowned event. I welcome all the participants and spectators to our community and encourage them to take advantage of all our City and region offer."
Assembly Member Melissa Miller said, "I'm thrilled to welcome this year's World Surf League's Longboard Classic to Long Beach. As a native to the barrier island, I believe Long Beach is the perfect spot for this event as surfing is one of the threads which make up this community! We are proud to be the American host for the week and we are excited to extend the tourism season a bit longer. We hope you enjoy everything Long Beach has to offer, including our wonderful restaurants, stores and hotels. I'm looking forward to a great week!"
Nassau County Executive Laura Curran said, "Nassau County boasts a rich surfing history and is home to a passionate surf community, so we are thrilled to see it take its place as a top surfing destination. The World Surf League's Long Board tour will draw the eyes of the world to our great waves, beautiful beaches, and local surf influencers and athletes. We're committed to supporting this growing industry in Nassau, while fiercely protecting the natural environment that allows it to thrive. I thank Governor Cuomo, Empire State Development, and the World Surf Tour for helping bring this great event to our shores."
Long Beach City Council President Anissa Moore said, "The City is absolutely thrilled to welcome the World Surf League Longboard Tour to Long Beach this year. Our community has a rich surfing history, and hosting a surfing event of this magnitude is a great way to shine the spotlight on our great City by the Sea."
Last year, New York State welcomed a record 252.7 million visitors who spent $71.8 billion, generating a total economic impact of more than $100 billion for the fifth straight year. Tourism is now the state's third largest employer, supporting 957,800 jobs annually.
Visitors to Long Island generated more than $6.1 billion in direct visitor spending in 2018. This represents a 4.5% spending increase over the previous year, and a nearly 27% increase since 2011. In addition, regional tourism generated over $740 million in State and local taxes.
Founded in 1976 as the International Professional Surfers, the World Surf League is the governing body for professional surfers and organizes more than 25 global surfing competitions each year. In addition to promoting the sport, the league is also dedicated to sustainability by raising awareness about climate change and ocean pollution. The organization has committed to becoming carbon neutral and eliminating single-serve plastics at all events by the end of this year.
About New York State
New York State features 11 beautiful vacation regions, with landmarks like Niagara Falls, the largest park in the continental U.S. in the Adirondacks and treasures such as the Baseball Hall of Fame in Cooperstown and the Corning Museum of Glass. New York State offers diverse activities for all: outdoor fun - snowmobiling, skiing and snowboarding, fishing, hiking and boating, year-round festivals and exploring the rich history and culture of one of the 13 original colonies. Visitors also enjoy the fine cuisine, beverage trails and farm-to-table fresh foods. Learn more at iloveny.com.
About Empire State Development
Empire State Development (ESD) is New York's chief economic development agency (www.esd.ny.gov). The mission of ESD is to promote a vigorous and growing economy, encourage the creation of new job and economic opportunities, increase revenues to the State and its municipalities, and achieve stable and diversified local economies. Through the use of loans, grants, tax credits and other forms of financial assistance, ESD strives to enhance private business investment and growth to spur job creation and support prosperous communities across New York State. ESD is also the primary administrative agency overseeing Governor Cuomo's Regional Economic Development Councils and the marketing of "I LOVE NY," the
State's iconic tourism brand.  For more information on Regional Councils and Empire State Development, please visit www.regionalcouncils.ny.gov and www.esd.ny.gov.
###
Jack Sterne (ESD) | Jonathan.Sterne@esd.ny.gov | (212) 803-3764