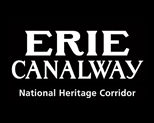 WHEN:        
        Thursday, July 30, 2009, 10:00 am
WHERE:
                Matton Shipyard, Peebles Island State Park, Cohoes
WHAT:
        Kick off press event for the 500-mile Quadricentennial Legacy Voyage of the canal motorship
Day Peckinpaugh;
VIP/Press Tour of the vessel and onboard photo opportunities. The Tug Urger will also be available for tours.
WHO:        
Speakers include:                
NY State Assemblyman Jack McEneny NY State Assemblyman Bob Reilly Beth Sciumeca, Erie Canalway National Heritage Corridor Executive Director Carmella Mantello, NYS Canal Corporation Director John Callaghan,
Day Peckinpaugh
Captain, NYS Museum Representative from Congressman Maurice Hinchey's office Representative from New York State Office of Parks Recreation and Historic Preservation
Invited guests include
: NY State Senator Neil Breslin, NY State Assemblyman Ron Canestrari, Cohoes Mayor John McDonald, Waterford Mayor Bert Mahoney, Waterford Supervisor Jack Lawler, as well as representatives from the Hudson, Fulton, Champlain Quadricentennial Commission.
MORE:        
http://www.eriecanalway.org/
WHY:
The Legacy Voyage of the historic canal motorship
Day Peckinpaugh
commemorates 400 years of maritime progress in the Empire State-from early exploration to ship innovation to canal building to the continued use and enjoyment of Champlain and Hudson waterways. Beginning on August 1, 2009, the 259-foot-long vessel will travel 500 miles along the Champlain and Hudson Corridor visiting ports from Burlington, Vt, to New York Harbor. Events and free tours are planned at fourteen ports-of-call. The
Day Peckinpaugh
will be joined by other historic vessels at ports along the way. The voyage is organized by the Erie Canalway National Heritage Corridor, in conjunction with Saratoga National Historical Park, the NYS Museum, the NYS Canal Corporation, and tour community partners.
Public Visitation Schedule:
| | |
| --- | --- |
| August 8/1-2 Matton Shipyard, Cohoes 8/5        Mechanicville 8/8        Whitehall 8/11-12 Plattsburgh 8/15-16 Burlington 8/19 Crown Point 8/21        Whitehall 8/23        Fort Edward 8/29        Schuylerville | September 9/5-7NYC Pier 84 9/12-13 NYC Pier 84 9/19-20 Kingston 9/22         Hudson 9/25-26 Albany 9/27-28 Troy 9/30        Waterford |
Contact
: Jean Mackay, 518-237-7000, ext 222, or
jean_mackay@partner.nps.gov
or Lori Solomon-Duell, 518-237-7000, ext 203 or
lori_duell@partner.nps.gov