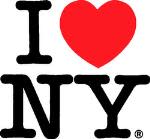 I LOVE NEW YORK, New York State's Iconic Tourism Campaign, Earns Gold REGGIE award for Mobile Tour, Gold Distinction at Shorty Awards and Bronze Adrian Award for Feature Article Placement
Empire State Development (ESD) today announced that its Division of Tourism was recognized by various industry associations for excellence in experiential marketing, digital initiatives and public relations. I LOVE NEW YORK received a gold REGGIE at the 35th annual awards celebrating achievements in marketing. The Division of Tourism also received gold distinction at the tenth annual Shorty Awards, and a bronze Adrian Award from the Hospitality Sales and Marketing Association International.
ESD President, CEO and Commissioner Howard Zemsky said, "New York State continues its steadfast support for tourism statewide, and these awards underscore the important efforts by our Division of Tourism to increase visitation and generate industry growth across the state."
The REGGIE Awards are presented annually by the Association of National Advertisers and recognize the best marketing campaigns activated by brands and agencies. The Division of Tourism was awarded the gold REGGIE in the "Local, Regional Market Campaigns" category for the 2017 I LOVE NEW YORK Mobile Tour. Last year, the I LOVE NEW YORK POD activated at 23 tour stops across the state, supporting New York State's tourism initiatives through experiential marketing.
Known as "the Oscars of social media," the Shorty Awards honor the best of social media, recognizing influencers, brands and organizations across various social platforms. I LOVE NEW YORK was awarded gold distinction for overall "Instagram Presence."  Through inspirational curated content, user-generated content campaigns and partnerships with travel influencers, Instagram continues to be I LOVE NEW YORK's fastest growing and most engaged social media channel.
Founded in 1957, the Hospitality Sales and Marketing Association International (HSMAI) Adrian Awards is the largest global travel marketing competition. I LOVE NEW YORK received a bronze Adrian Award at the 61st annual awards for Feature Placement in a Newspaper. The piece, "Syrup Producers Offer Sip of the Sweet Life," ran in the Wall Street Journal and showcased New York State's booming maple syrup industry.
Executive Vice President of State Marketing Strategy Richard Newman said, "The Governor's commitment to tourism—and the dedication of our team and partners—is driving world class visibility for attractions across New York State. Congratulations to the marketing team and our partners Jack Morton, Finn Partners and GLOW."
Executive Director of Tourism Ross D. Levi said, "New York State's tourism team is always working to develop innovative tactics, maximize trends and utilize up-to-date technology to engage potential visitors and inspire them to book a New York vacation. These awards help demonstrate that we are achieving our goal of implementing best-in-class marketing techniques to increase tourism in the Empire State."
About Empire State Development
Empire State Development (ESD) is New York's chief economic development agency (www.esd.ny.gov). The mission of ESD is to promote a vigorous and growing economy, encourage the creation of new job and economic opportunities, increase revenues to the State and its municipalities, and achieve stable and diversified local economies. Through the use of loans, grants, tax credits and other forms of financial assistance, ESD strives to enhance private business investment and growth to spur job creation and support prosperous communities across New York State. ESD is also the primary administrative agency overseeing Governor Cuomo's Regional Economic Development Councils and the marketing of "I LOVE NEW YORK," the State's iconic tourism brand. For more information on Regional Councils and Empire State Development, visit www.regionalcouncils.ny.gov  and www.esd.ny.gov.
About New York State
New York State features 11 beautiful vacation regions, featuring landmarks such as Niagara Falls, the largest park in the continental U.S. in the Adirondacks and treasures such as the Baseball Hall of Fame in Cooperstown and the Corning Museum of Glass. New York State offers diverse activities for all: outdoor fun - snowmobiling, skiing and snowboarding, fishing, hiking and boating, year-round festivals and exploring the rich history and culture of one of the 13 original colonies. Visitors also enjoy the fine cuisine, beverage trails and farm-to-table fresh foods. For more information on New York State's rich history, visit paththroughhistory.iloveny.com. Information on all tourism attractions is available at iloveny.com.
###
Contact:
Adam Ostrowski | adam.ostrowski@esd.ny.gov | (518) 292-5148
Press Office | pressoffice@esd.ny.gov | (800) 260-7313